Newsletter 23 Winter 2019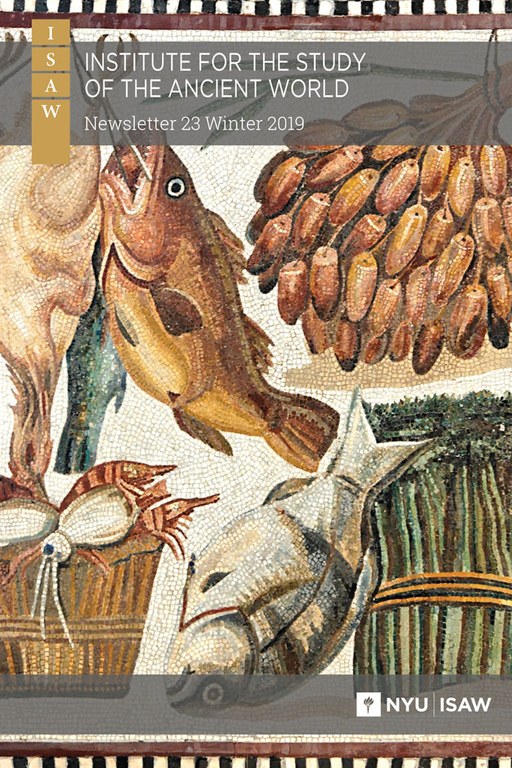 Cover Photo: Fish and vegetables hanging up in a cupboard, still-life. Mosaic, Roman artwork, 2nd century CE. From a villa at Tor Marancia, near the Catacombs of Domitilla. Galleria dei Candelabri, Musei Vaticani. Marie-Lan Nguyen (2006). ISAW Newsletter 23, Winter 2019, included the following contributions:
From the Director


Alexander Jones

, Leon Levy Director and Professor of the History of the Exact Sciences in Antiquity


Tenth Annual M.I. Rostovtzeff Lecture Series
Dorian Q. Fuller, Professor of Archaeobotany, University College London


Teaching and Research
Exhibitions
Recent Publications: A selection of books by ISAW faculty and former scholars
Conferences
Public Events (this Newsletter section is superseded by the website Events section)


---
A PDF version of Newsletter 23, Winter 2019, which preserves the original print-oriented formatting of the content, is also available for download.