Publications at ISAW
ISAW was founded to support research in the ancient world, and publication—in print, online, and in person—is one of the key ways we share our research methodologies and findings with both other scholars and the general public. This page describes some of publications that have been produced by ISAW or under its sponsorship. As outlined in the faculty statement on assessment of research, we aim for quality and long-term accessibility in all our research outputs, regardless of medium, while embracing collaboration and both traditional and new forms of review and assessment.
Digital publications are listed separately on our Online Resources page. 

Other, non-ISAW publications by ISAW affiliates are listed on their individual profiles in the People section. 
Aksum and Nubia: 
Warfare, Commerce, and Political Fictions in Ancient Northeast Africa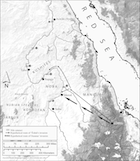 Breaking new ground in the history of late antique North East Africa
George Hatke
NYU Press, 2013. ISBN13: 978-0814760666.
more: publisher | worldcat | full-text | jstor | review
At left: Map 2 (courtesy of the Ancient World Mapping Center).
Amheida I: Ostraka from Trimithis 1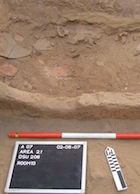 Catalog and analysis of 455 inscribed ostraka from the NYU excavations at Amheida, Egypt
Roger S. Bagnall and Giovanni R. Ruffini
NYU Press, 2012. ISBN13: 978-0814745267.
more: publisher | worldcat | full-text | jstor
At left: figure 9 from online version of text.
Amheida II: A Late Romano-Egyptian House in Dakhla Oasis, Amheida House B2


Multi-disciplinary report on a Late Roman House from the NYU excavations at Amheida, Egypt
Anna L. Boozer, with contributions from Douglas V. Campana, Angela Cervi, Pam J. Crabtree, Paola Davoli, Delphine Dixneuf, David Ratzan, Giovanni Ruffini, Ursula Thanheiser, and Johannes Walter
NYU Press, 2015. ISBN13: 978-1479880348.
more: publisher | worldcat | full-text | jstor
This archaeological report provides a comprehensive study of the excavations carried out at House B2, a late third to early fourth century house at Trimithis (Roman Amheida) between 2005 and 2007. The excavations at Amheida in Egypt's Western Desert, begun in 2001 under the aegis of Columbia University and sponsored by NYU since 2008, are investigating all aspects of social life and material culture at the administrative center of ancient Trimithis. This volume presents and discusses the architecture, artifacts and ecofacts recovered from House B2 in a holistic manner, which has never before been attempted in a full report on the excavation of a Romano-Egyptian house. The primary aim of this volume is to combine an architectural and material-based study with an explicitly contextual and theoretical analysis. In so doing, it develops a methodology and presents a case study of how the rich material remains of Romano-Egyptian houses may be used to investigate the relationship between domestic remains and social identity.
Amheida III: Ostraka from Trimithis, Volume 2. Greek Texts from the 2008-2013 Seasons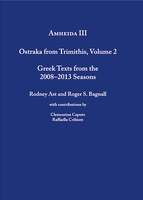 Rodney Ast and Roger S. Bagnall, with contributions from Clementina Caputo and Rafaella Cribiore. ISAW & NYU Press, 2016. ISBN13: 978-1-4798-5374-8
more: publisher
This is the second volume of ostraka from the excavations conducted at the site of Amheida, ancient Trimithis. It adds 491 items to the growing corpus of primary texts from the site. The first installment, Amheida I: Ostraka from Trimithis, contained ostraka from the excavation seasons 2004–2007; the present volume picks up from there through 2013. While the core of the volume is the publication of primary textual evidence, the analytical chapters that precede the catalog make important contributions to understanding the role of ostraka in the life of a Late Roman town. Issues addressed include tenancy, the administration of water, governance, the identification of individuals in the archaeological record, and the uses of personal names. Additionally, the chapter "Ceramic Fabrics and Shapes" by Clementina Caputo is a methodologically rigorous study that investigates the concerns that went into the selection of particular sherds as suitable bearers of text.
An Oasis City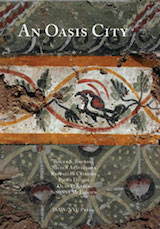 Roger S. Bagnall, Nicola Aravecchia, Raffaella Cribiore, Paola Davoli, Olaf E. Kaper, Susanna McFadden
NYU Press, 2016. ISBN13: 978-1479889228.
more: publisher | world cat | jstor | full text
Scattered through the vast expanse of stone and sand that makes up Egypt's Western Desert are several oases. These islands of green in the midst of the Sahara owe their existence to springs and wells drawing on ancient aquifers. In antiquity, as today, they supported agricultural communities, going back to Neolithic times but expanding greatly in the millennium from the Saite pharaohs to the Roman emperors. New technologies of irrigation and transportation made the oases integral parts of an imperial economy.
Amheida, ancient Trimithis, was one of those oasis communities. Located in the western part of the Dakhla Oasis, it was an important regional center, reaching a peak in the Roman period before being abandoned. Over the past decade, excavations at this well-preserved site have revealed its urban layout and brought to light houses, streets, a bath, a school, and a church. The only standing brick pyramid of the Roman period in Egypt has been restored. Wall-paintings, temple reliefs, pottery, and texts all contribute to give a lively sense of its political, religious, economic, and cultural life. This book presents these aspects of the city's existence and its close ties to the Nile valley, by way of long desert roads, in an accessible and richly illustrated fashion. 
Ancient Jewish Sciences and the History of Knowledge in Second Temple Literature


Exploring relationships between ancient scientific traditions and local Jewish enterprises.
Edited by Jonathan Ben-Dov and Seth Sanders
NYU Press, 2014. ISBN13: 978-1479823048.
more: publisher | worldcat | full-text | jstor | review
At left: Figure 1 from Chapter 2, "Enoch and the Beginnings of Jewish Interest in Natural Science."
Edge of Empires: Pagans, Jews, and Christians at Roman Dura-Europos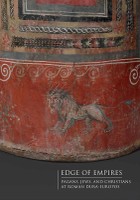 Catalogue for the ISAW exhibition: Edge of Empires
Edited by Jennifer Y. Chi and Sebastian Heath
Princeton University Press, 2011. ISBN13: 978-0691154688.
more: publisher | worldcat
Graffiti from the Basilica in the Agora of Smyrna


The graffiti published in this richly-illustrated volume were discovered during an excavation of the Roman basilica in the Ancient Greek city of Smyrna, known today as Izmir, which is situated on the Aegean coast of modern Turkey. The project, which began in 2003, has unearthed a multitude of graffiti and drawings encompassing a wide range of subjects and interests, including local politics, nautical vessels, sex, and wordplay.  
By Roger S. Bagnall, Roberta Casagrande-Kim, Cumhur Tanrever. With a contribution by Burak Yolaçan.
ISAW & NYU Press, 2016. ISBN13: 978-1-479864-64-5
more: publisher | jstor | review
ISAW At Five


Produced for ISAW's Five Year Celebration in May 2012, this book summarizes the people, exhibitions, and initiatives that have made ISAW's first five years in existence such a success. A PDF copy is available for download here.


ISAW periodically publishes a print newsletter containing updates on research and teaching. PDF copies are available here for download (requires Adobe Reader or another PDF-capable program).
ISAW Papers is an open-content scholarly journal that publishes article-length works on any topic within the scope of ISAW's scholarly research. Learn more.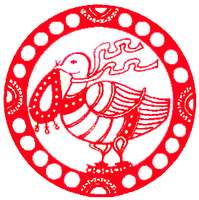 The Journal is devoted to the ancient and medieval cultures of the vast area traversed by the "silk roads." Stretching from the Iranian world into China and from the Russian steppes to northwestern India, the territory today includes Iran, Afghanistan, Pakistan, India, Turkmenistan, Uzbekistan, Tajikistan, Kazakhstan, Kyrgyzstan, Mongolia and regions within the People's Republic of China. Edited by Judith A. Lerner, Lilla Russell-Smith, and Sören Stark. Learn more.
The Lost World of Old Europe: The Danube Valley, 5000-3500 BC



Catalogue for the ISAW exhibition: The Lost World of Old Europe
Edited by David W. Anthony with Jennifer Y. Chi
Princeton University Press, 2010. ISBN13: 978-069114388-0.
more: publisher | worldcat
Nomads and Networks: The Ancient Art and Culture of Kazakhstan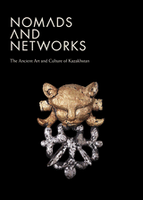 Catalogue for the ISAW exhibition: Nomads and Networks
Edited by Sören Stark and Karen S. Rubinson with Zainolla S. Samashev and Jennifer Y. Chi
Princeton University Press, 2011. ISBN13: 978-0691154800.
more: publisher | worldcat
The Origins of Monsters: Image and Cognition in the First Age of Mechanical Reproduction

Based on the author's Rostovtzeff Lectures on monsters from Egypt and Mesopotamia to China
David Wengrow
Princeton University Press. ISBN13: 978-1400848867 .
more: publisher |  worldcat
Rostovtzeff Lectures
Each spring ISAW sponsors a series of four lectures, named after the great ancient historian M. I. Rostovtzeff. Information about past and upcoming speakers and topics is available on the Rostovtzeff Lectures page. Volumes deriving from the series are published by Princeton University Press.
Wine, Worship, and Sacrifice: The Golden Graves of Ancient Vani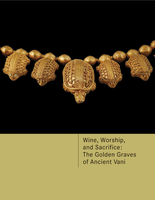 Catalogue for the ISAW Exhibition, The Golden Graves of Ancient Vani
By Darejan Kacharava and Guram Kvirkvelia 
With essays by Anna Chqonia, Nino Lordkipanidze and Michael Vickers
Edited by Jennifer Y. Chi
Princeton University Press, 2008. ISBN13: 978-0691138565.
more: publisher | worldcat