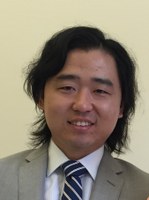 Zhan Zhang
Visiting Research Scholar 2017-18
ZHANG Zhan is a philologist of ancient Iranian languages, with a focus on Khotanese, an eastern-Iranian language spoken in the oasis-state of Khotan (in present-day Xinjiang, China) during the sixth to the eleventh centuries CE. He holds a Ph.D. in Iranian Studies from Harvard University (2016) and a M.A. in Indian languages and literature from Peking University (2006).
During his stay at ISAW, he will work on his first book, Khotanese Life: A Documentary History of Khotan during the sixth to the ninth centuries, in which he produces a comprehensive new edition and translation of secular Khotanese documents from Khotan arranged according to their inner logic. By listening to the voices of the local people in their own language, he elucidates various aspects of life in Khotan, such as the bureaucratic administration system, the taxation procedure, the corvée work distribution, and the convention of contracts. From these documents, Khotan emerges not as a prosperous entrepôt, as the term 'Silk Road' would suggest, but as a small state in a strategic location with limited resources constantly adjusting itself between Tang China and Tibet so as to retain a degree of autonomy.
He is also interested in other Iranian-speaking peoples along the Silk Road, such as the Sogdians, the Bactrians, and the Persian Jews. Last but not least, he hosts a Chinese podcast Tianshu, which covers a variety of topics in humanities.