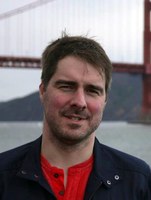 J. Andrew Dufton
Visiting Assistant Professor 2017-19
J. Andrew Dufton is a Visiting Assistant Professor at the Institute for the Study of the Ancient World at NYU. He received his PhD in Archaeology from Brown University, his MSc from the Institute of Archaeology at University College London, and his BA from McGill University's Department of Anthropology.
Dufton's research interrogates the long-term dynamics of urban change in North Africa, from the Iron Age into late antiquity. His current project, an adaptation of his doctoral dissertation, examines the physical developments in North African cities in the three centuries following the Roman conquest. Drawing inspiration from contemporary and comparative scholarship on urban change, this work is split into a number of fundamental processes: foundation, growth, monumentalization, renewal, and decay. The result brings to the fore the implications of these changes for local populations and highlights the diversity, haphazardness, and improvisation that best characterize urban life in both ancient and modern contexts.
Dufton has excavated and surveyed at sites in the US, the UK, and across the Mediterranean world, including at the imperial villa and medieval monastery at Villa Magna (2006–2010); at the Punic and Roman city of Utica, Tunisia (2010–present); and with Brown University's survey of the urban hinterland at Petra, Jordan (2012–14).  An additional methodological dimension of this fieldwork centers on the role of new digital technologies for the collection and communication of archaeological data.