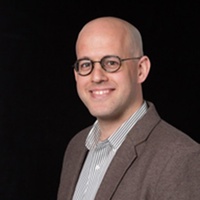 Niv Allon
Niv Allon is an Associate Curator in the Department of Egyptian Art at The Metropolitan Museum of Art, where he focuses on the display and interpretation of Ramesside Art (ca. 1295-1070 B.C.) and of textual objects throughout Egyptian history. He earned his MA from the Hebrew University, Jerusalem in Biblical Studies and his PhD in Egyptology from Yale University.
His main research concerns the nexus of visual and textual analysis, investigating how art, sign, and language interact. More recently, he has focused on concepts of literacy and violence in ancient Egypt and their thematization in text and art. On these themes, he has published a monograph with Oxford University Press (2019), and co-authored two books on the ancient Egyptian scribal culture (2017 and forthcoming). He is also preparing a publication on the hieratic jar labels from the palace city of Amenhotep III at Malqata.
At ISAW, he teaches courses on the Ancient Egyptian language, as well as a course on the curation and display of ancient art.