Public Events and Videos
10/05/2017 06:00 PM
ISAW Lecture Hall
HERE
Elizabeth Price
*Video of this lecture is now available!* In the lecture HERE, Elizabeth Price will discuss a series of inter-related places and spaces that are pertinent to A RESTORATION, and her other, recent work in digital video. These include the location of the literal archive or collection, the space of the digital cache and the figurative locations established within the video's own narrative, which include the institution of a museum and the historic site of Knossos. In addition, she will reflect upon the politics of restoration, expanding upon the proposition of the video itself, that the damaged or incomplete evidence of the past, offers an imaginative refuge: a place for radical invention.
11/16/2017 06:00 PM
ISAW Lecture Hall
Exhibitions Lecture: Photography and the Early Excavations at Knossos
A Closer Look in the Sir Arthur Evans Archive
Dr. Senta German
Sir Arthur Evans was not alone among pioneering archaeologists in his use of the important new technology of photography in his excavations at Knossos on Crete at the beginning of the 20th century. However, as it has recently been noted, Evans was unique in his frequent modifications of these photographs. This talk will discuss these modifications as well as recent work in the Sir Arthur Evans archive at the Ashmolean Museum of Art and Archaeology at the University of Oxford which point to the methods he used and some of his motivations. Ultimately the talk will reflect on Evans' broad interest in restoration of the site and its finds and how we might understand this today.
11/30/2017 06:00 PM
ISAW Lecture Hall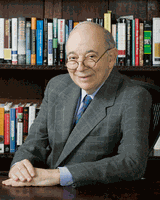 The Prehistory of Crete
Malcolm H. Wiener
The lecture will first summarize quickly the history of Crete from the first known settlement in Crete c. 6900/6600 BC at Knossos to the collapse at the end of the Bronze Age c. 1200–1150 BC and the population nadir c. 1025 BC. We will then return to c. 1600 BC in order to focus on the nature and role of Knossian-controlled Minoan Crete and its seaborne empire at its zenith, considering among many other aspects the dependence of Minoan Crete on overseas sources for the copper and tin needed to create the bronze of the Bronze Age, the nature of the colonies, trading stations and ports of call required, and the cultural impact of Minoan Crete on the Mycenaean civilization of mainland Greece. Please note: This lecture is now fully subscribed; we are no longer accepting RSVPs or names for our wait-list.
RSVP