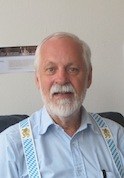 Jan N. Bremmer was born in 1944 in Groningen in the North of the Netherlands, shortly before the Canadians liberated the city from the Germans. His father was a well-known Calvinist minister and church historian, and his mother came from a well-known Calvinist ministers' family: her grandfather, indeed, was a professor in theology. Bremmer studied Classics and Spanish at the Free University, Amsterdam (1962-1970) and, after he met his British wife Christine in Finland, at the University of Bristol (1969-1970). From 1970-1972 he did his military service in the Dutch Military Intelligence. After a few years as a high-school teacher of classics, he became an Assistant/Associate Professor Ancient History at the University of Utrecht. In 1979 he received his PhD from the Free University with his dissertation The Early Greek Conception of the Soul, which was published in 1983 by the Princeton University Press and has stayed in print ever since. His Greek Religion (1994) has been translated into Dutch, German, Italian, Spanish and French. In 1990 he was appointed to the Chair of Religious Studies at the Faculty of Theology and Religious Studies of the University of Groningen, where he was dean of the Faculty for nearly 10 years (1996-2005). During his deanship, international assessment committees rated his Faculty the best of all theological faculties in the Netherlands both in research and teaching.  He retired at the end of 2009.
Bremmer specialises in Greek, Roman, early Christian and contemporary religion, social history, and the historiography of ancient religion. His publications range from Greek and Roman Mythology and religion, the apocryphal traditions about Jesus' apostles, life after death, ancient humor and magic to modern secularisation and contemporary New Age. His contributions to the field have been nationally and internationally recognised. He has been a Fellow of the Center for Hellenic Studies in Washington (1980-1981), a Member of the Institute of Advanced Study in Princeton (2000), a Canterbury Fellow of the University of Christchurch (New Zealand: 2002), the Inaugural Getty Villa Professor at the Getty Research Institute (Los Angeles: 2006-2007), a Visiting Leventis Professor (Edinburgh: 2007), a Fellow of the Internationales Kolleg Morphomata (Cologne: 2010-2011) and the Inaugural Gastprofessor für Kulturgeschichte des Altertums (Munich: 2011-2012).
In the spring of 2006 his contributions to scholarship and university life (he was also very active in helping Chinese students feel at home in Groningen) were nationally recognised when the Queen appointed him Officer in the Order of Orange - Nassau, one of the highest Dutch distinctions.