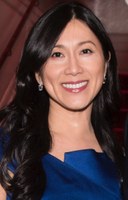 Agnes Hsu-Tang
Member, Director's Council
Dr. Hsu-Tang is a Distinguished Consulting Scholar to the Museum of Archaeology and Anthropology at the University of Pennsylvania.  She concurrently serves as an Adjunct Senior Research Scholar at Columbia University.   Since 2015, Agnes has also served as the Executive Chair and Chair of the Steering Committee of the Asia Society Triennial, the first interdisciplinary arts festival focused on contemporary Asia in North America.  
Agnes is an international cultural heritage policy advisor trained in art history and archaeology.  From 2006 to 2013, Agnes served on UNESCO World Heritage Centre's scientific committees and participated on three missions to Uzbekistan, Turkmenistan, and Western China; she spoke at international conferences on cultural heritage protection and authored a white paper on the multi-national nominations of the Qhapag Ñan and the Continental Silk Road (Chang'an to Tianshan Corridor).  From 2013 to 2014, Agnes advised President Obama's Cultural Property Advisory Committee on the renewal of the 2009 bilateral agreement with China to reduce the illicit trafficking of cultural objects.  Prior to graduate school, Agnes served under the late U.S. Ambassador James R. Lilley, a former US envoy to China, Korea, and Taiwan.
Agnes studied English Literature, Classical and Near Art and Archaeology, and East Asian Studies at Bryn Mawr.  In 2003, she was the inaugural U.S. Mellon Fellow in History of Science at the Needham Research Institute at Cambridge University; she received her Ph.D. from the University of Pennsylvania in 2004.  She taught at Brown University from 2004 to 2007 as the first Joukowsky Fellow in Chinese Archaeology and received her second Mellon fellowship, as a post-doctoral scholar at Stanford University, from 2007 to 2008.  She joined Columbia University in 2015. 
Between 2008 and 2015, Agnes was actively involved in the development of several film projects on art and archaeology.  She was the bi-lingual host and narrator of two award-winning documentary series: a 3-episode archaeology series, Mysteries of China, on History Channel Asia (2011-2013), and a 4-episode contemporary art series, Chineseness, on Discovery Channel Asia (2014-2015) that premiered during 2014 Art Basel Hong Kong.  Her previous TV credits include "The Giant Buddha at Leshan" (2009) and "Xi'an: China's Forgotten City" (2010) on Discovery USA, "China's Terracotta Warriors" on PBS (2011), and Mankind: The Story of All of Us series on History Channel (2012).  She is currently involved in the development of a feature film. 
In addition to academic publications and lectures, Dr. Hsu-Tang's recent contributions include four exhibitions, "Chinese in America: Exclusion/Inclusion" at the New-York Historical Society (2014-15), "China's Lost Civilization: The Mystery of Sanxingdui" at the Bowers Museum (2014-15), Asia Society Inaugural Triennial "We Do Not Dream Alone" (2020-21), and the New-York Historical Society's "Dreaming Together"(2020-21).   She also contributed to the dramaturgy and libretto of a new opera, Paradise Interrupted, which premiered at the 2015 Spoleto Festival USA and 2016 Lincoln Center Festival.  Formerly trained as a Classical musician, Dr. Hsu-Tang made her debut at the Kennedy Center for the Performing Arts in 1989.   
Dr. Hsu-Tang serves on the Director's Council at the Institute of the Study of the Ancient World at New York University, the executive board of the Tang Center for Silk Road Studies at UC Berkeley, and an advisory council at the Institute of International Education.  Prior, she served on the boards of University of Pennsylvania's Museum of Archaeology and Anthropology (2013-2018) and the Peabody Institute of Archaeology at Phillips Academy Andover (2015-2018).
Agnes has been a Trustee of the New-York Historical Society since 2013, where she has chaired the Exhibitions Committee and has served on the Executive and Strategic Planning Committees since 2015.  Agnes has also served as a Managing Director on the board of the Metropolitan Opera since 2014, where she served on the Oversight Committee from 2017 to 2018 and chaired the Nominating Committee from 2018 to 2020. 
Dr. Hsu-Tang received the New-York Society's 2018 Medal of Merit for Public Engagement and a Centennial Medal from the Institute of International Education in 2019.   
Select Publications
"A Tomb with A View: Axonometry in Early Chinese Cartography" in Designing Boundaries: The Composition of Sovereign Space in Early China (Berlin: De Gruyter, 2021)
 "Dreaming Together in a Divided World" in exhibition catalog Dreaming Together: New-York Historical Society and Asia Society (New York: New-York Historical Society, 2021)
"Executive Chair's Preface" and "Art of Virtue" in exhibition catalog We Do Not Dream Alone (New York: Asia Society Museum, 2021)
 "Structured Perceptions of Real and Imagined Landscapes in Early Imperial China" in Geography, Ethnography, and Perceptions of the World from Antiquity to the Renaissance (Oxford: Wiley-Blackwell, 2009)
"An Emic Perspective of the Ancient Mapmaker's Art" Journal of the Royal Asiatic Society (Cambridge: Cambridge University Press, 2007)
White paper: The Exceptional Universal Value of the Road Systems in Ancient Empires: A Comparative Study of the Chinese Oasis Route of the Early Silk Road and the Qhapag Ñan (Paris: UNESCO, 2006)