Catalogue
Time and Cosmos in Greco-Roman Antiquity
Edited by Alexander R. Jones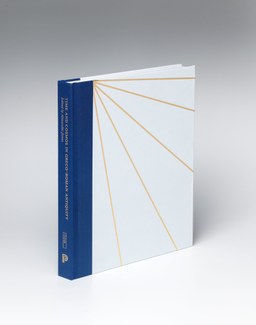 The Greeks and Romans lived according to a distinctively Hellenic conception of time as an aspect of cosmic order and regularity. Appropriating ideas from Egypt and the Near East, the Greeks integrated them in a cosmological framework governed by mathematics and linking the cycles of the heavenly bodies to the human environment. From their cosmology they derived instruments for measuring and tracking the passage of time that were sophisticated embodiments of scientific reasoning and technical craft, meant not solely for the specialist's and connoisseur's study but for the public gaze.
Time and Cosmos in Greco-Roman Antiquity, the accompanying catalogue for the exhibition at the Institute for the Study of the Ancient World, New York University, explores through thematic essays and beautiful illustrations the practical as well as the artistic, ideological, and spiritual role of time technology and time imagery in the Mediterranean civilizations. Highlights among the more than a hundred objects from the exhibition include marvelously inventive sundials and portable time-keeping devices, stone and ceramic calendars, zodiac boards for displaying horoscopes, and mosaics, sculptures, and coins that reflect ancient perceptions of the controlling power of time and the heavens.
Contributors include James Evans, Dorian Gieseler Greenbaum, Stephan Heilen, Alexander Jones, Daryn Lehoux, Karlheinz Schaldach, John Steele, and Bernhard Weisser.
Published by the Institute for the Study of the Ancient World and distributed by Princeton University Press, it is available for $55.00 at ISAW and on the Princeton University Press website.
Time and Cosmos in Greco Roman Antiquity, Photograph © Bruce M. White, 2016