Pompeii in Color
The Life of Roman Painting
Now on view! Please note our gallery hours and visitor guidelines.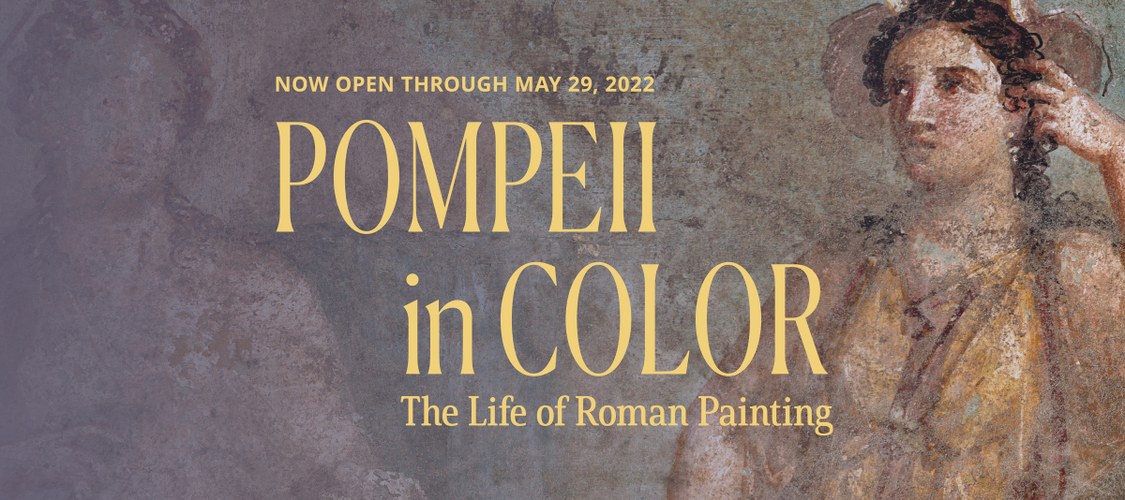 Pompeii in Color: The Life of Roman Painting presents thirty-five frescoes from the National Archaeological Museum of Naples. Among these important works—all originally from Roman homes—are paintings representing dynamic mythological scenes, inviting landscapes, sumptuous still lifes, astonishing trompe-l'oeil, captivating portraits, and energetic genre scenes. This exhibition presents an exciting opportunity to learn about ancient painting, the tastes and values of the Romans who lived with these works, as well as the techniques used by the artists who created them. Seldom exhibited outside Italy, these remarkably well-preserved frescoes invite us to see beyond the ashes of the tragic city, and instead experience the vibrant world of the ancient Roman home as the Pompeians themselves knew it.
This exhibition is organized by the National Archaeological Museum, Naples and MondoMostre.
Pompeii in Color is made possible by generous support from The Achelis and Bodman Foundation, the Samuel H. Kress Foundation, and the Leon Levy Foundation. Additional funding provided by Victoria Newhouse.