Circle Through New York
A talking parrot, a high school drama class, a Punjabi TV show, the oldest song in the world, a museum artwork, and a congregation's call to action circle through New York.
March 1 - August 31, 2017
Artists Lenka Clayton and Jon Rubin have drawn an imaginary circle through New York and invited six different venues along that circle's path to participate in a collaborative art project.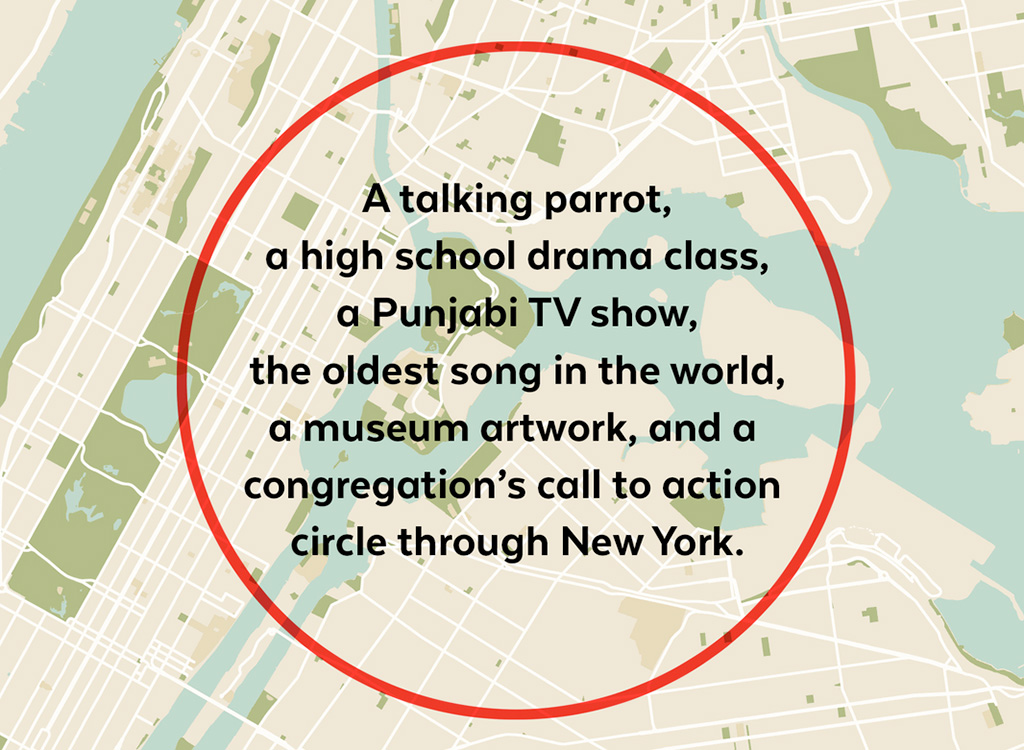 The six venues have agreed to host an important aspect of the others' identities on a rotating basis. Every month one essential element from each venue - as referenced in the full project title - moves one step around the circle, existing in a new location and context. Over six months, the project creates thirty unique collaborations between places that are usually separated by cultural, economic, geographic, or circumstantial boundaries.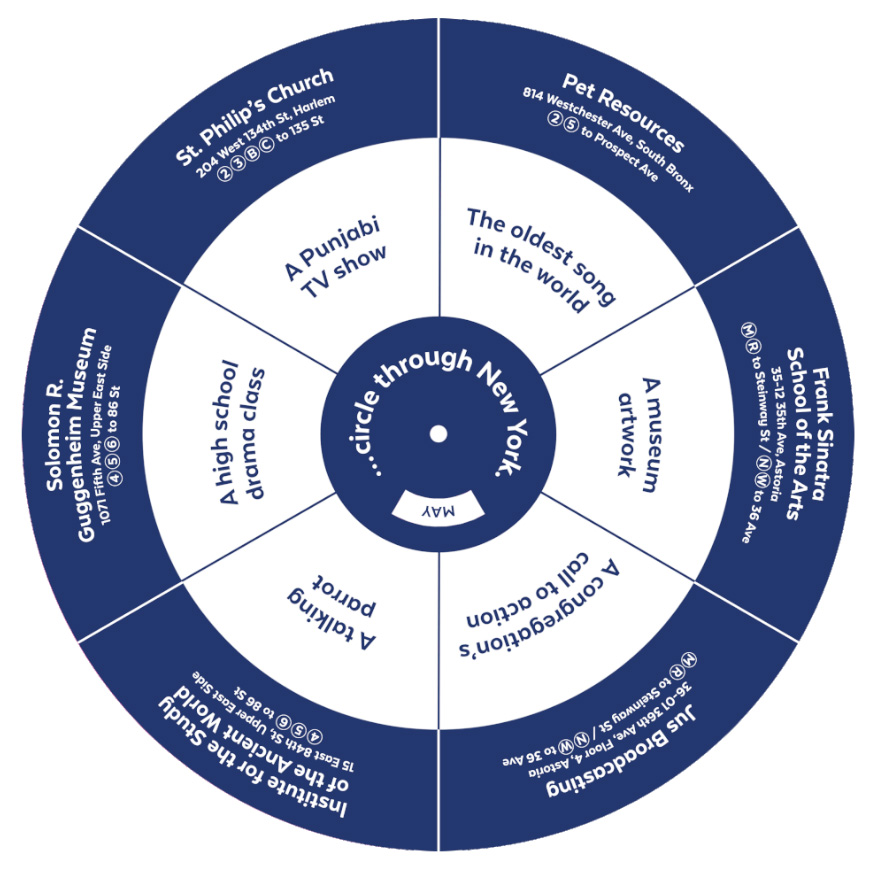 ...circle through New York can be experienced by visiting any of these six venues:
Pet Resources
814 Westchester Ave, South Bronx
②⑤ to Prospect Ave.
Frank Sinatra School of the Arts
35-12 35th Ave, Astoria
ⓂⓇ to Steinway St / ⓃⓌ to 36 Ave
Jus Broadcasting
36-01 36th Ave, Floor 4, Astoria
ⓂⓇ to Steinway St / ⓃⓌ to 36 Ave
Institute for the Study of the Ancient World
15 East 84th St, Upper East Side
④⑤⑥ to 86 St
Solomon R. Guggenheim Museum
1071 Fifth Ave, Upper East Side
④⑤⑥ to 86 St
St. Philip's Church
204 West 134th St, Harlem
②③ⒷⒸ to 135th St
For open hours and programs:
CircleThroughNewYork.com
...circle through New York is commissioned as part of Guggenheim Social Practice, an initiative made possible by a major grant from the Edmond de Rothschild Foundations.