Catalogue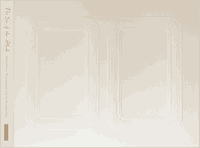 The Eye of the Shah: Qajar Court Photography and the Persian Past presents some 200 photographs—the great majority of which have never been exhibited—taken by royal photographers engaged by Naser al-Din Shah Qajar (r.1848–1896), the longest-reigning shah of Iran's Qajar Dynasty (1785–1925). The photographs include a group of unprecedented, captivating images of life in the royal court in Tehran, which are complemented by photographs of historic monuments which capture the grand and eloquent beauty of such iconic ancient sites as Persepolis and Naqsh-e Rostam, among others. The Eye of the Shah also includes a number of vintage photographic albums, memorabilia that utilized formal portraitures of the shah, and works by two modern-day Iranian photographers, Bahman Jalali (1944 – 2010) and Shadi Ghadirian (b. 1974).
The catalogue's essays discuss such topics as the achievements of court photographers in the service of Naser al-Din Shah, including Reza 'Akkasbashi, 'Abdollah Mirza Qajar, and Dust Mohammad Khan Mo'ayyer al-Mamalek, and the volume also examines the role of photography in helping Iranians document Iran's pre-Islamic monuments during the second half of the nineteenth century.
Contributors to the exhibition catalogue include Carmen Perez Gonzalez, Bergische Universität Wuppertal; Reza Sheikh, Independent Scholar; and Judith A. Lerner, Institute for the Study of the Ancient World.
Published by the Institute for the Study of the Ancient World and distributed by Princeton University Press, it is available for $39.95 at ISAW and on the Princeton University Press website.