Exhibition Information
TEMPLE AND TOMB
Prehistoric Malta, 3600-2500 BCE
March 21 - July 7, 2013

Hours: Tuesday-Sunday 11am-6pm, Friday 11am-8pm,
Closed Monday
FREE Guided Tour, Fridays 6pm and Saturdays 12:30pm

Located between southern Italy and the northern coast of Africa, the Maltese archipelago was home to an astonishing and artistically rich prehistoric culture. During the later Temple Period (ca. 3600–2500 bce), the early Maltese constructed extraordinary megalithic complexes to house cultic and funerary rituals, and produced an outstanding range of aesthetically refined representations of the human form, the variety of which is unmatched in contemporary cultures. Temple and Tomb marks the first time that these objects have come to the United States, with the exhibition including sculptures in stone and clay, decorative architectural reliefs, and historic drawings, watercolors, and photographs. Together, they tell the story of a flourishing prehistoric culture whose architectural and aesthetic achievements remain largely unknown to an American audience.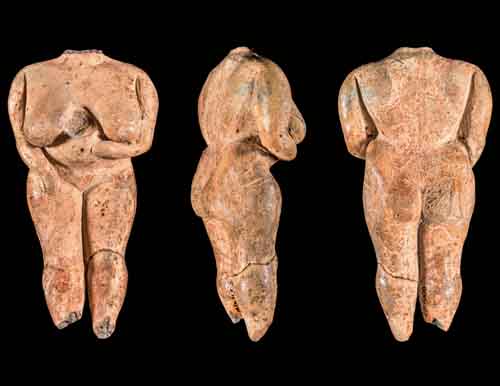 Image: "The Venus of Malta" (Standing Female Figure)
Clay. H. 13.3, W. 7.0, D. 4.5 cm, Ħaġar Qim Temple (Malta), 3600–2500 bce
Heritage Malta–National Museum of Archaeology: 21295
Courtesy of Heritage Malta, photography © Daniel Cilia
Temple and Tomb: Prehistoric Malta 3600-2500 BCE has been organized by the Institute for the Study of the Ancient World at New York University in collaboration with Heritage Malta. This exhibition was made possible through the support of the Leon Levy Foundation.