Fragments of a Hanging Representing a Satyr and Maenad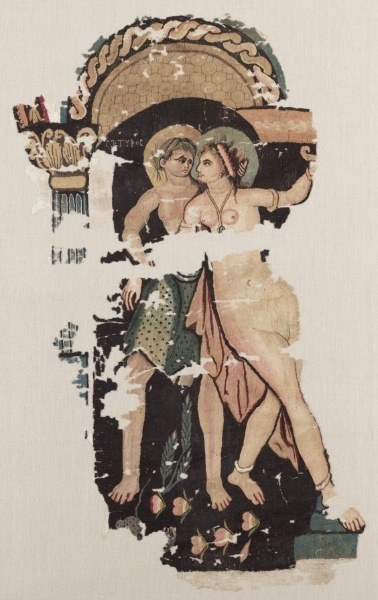 Tapestry weave of dyed wools and undyed linen, H. 139 cm; W. 86.4 cm. Egypt, 4th century CE. Cleveland Museum of Art, Purchase from the J. H. Wade Fund, 1975.6.
The inscription by the head of the male figure identifies him a a Satyr, a lustful and often drunk member of Dionysus's retinue. Beside him is a Maenad, the usual companions of satyrs, who often accompanied Dionysus on his wanderings.