Fragment of a Furnishing with Amphorae, Baskets, Floral Motifs, and Ankh (Crux Ansata)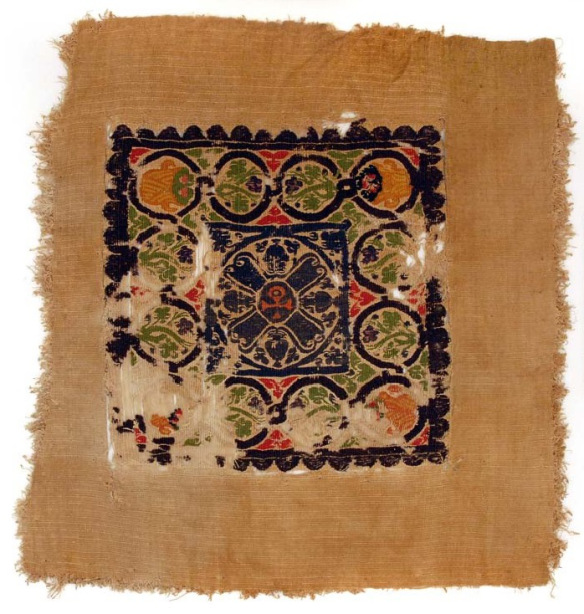 Tapestry weave of dyed wool and linen on plain (tabby) looped ground weave of undyed linen, H. 48.9 cm; W. 45.7 cm. ca. 5th–6th century CE. Byzantine Collection, Dumbarton Oaks, Washington, DC, BZ.2010.070.
In the center of this panel is a cross, which doubles as an ankh, framed by flowers and baskets of food, representations of abundance and prosperity. The cross sits at the center of an X-shaped cross in black, which seems to sprout from four urns placed between each arm of the cross. This cross too is encircled, then framed, and then framed again in a series of protective layers.