Female Figure Wearing Decorated Tunic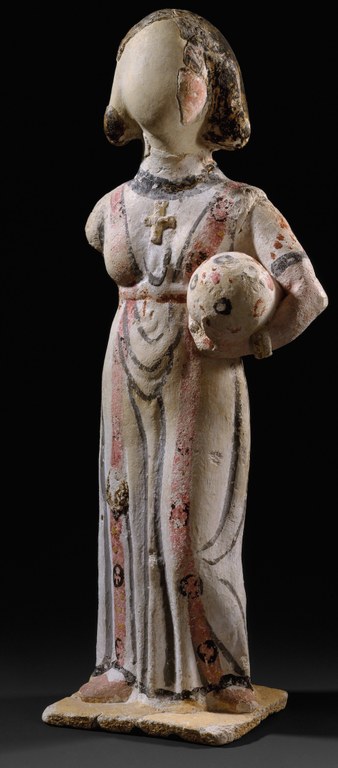 Painted plaster, H. 38.4 cm; W. 14.7 cm; D. 9.6 cm. Hermopolis (El- Eshmunein), Egypt, 5th century CE. The Metropolitan Museum of Art, Gift of Maurice Nahman, 1912 (12.185.4).

Polychromy (coloration) is well preserved on this statuette, where painted details indicate luxurious features of the woman's clothing, typical of the Late Antique period. The statuette may have commemorated the deceased, and the large gold necklace she is wearing may indicate that the woman represented was of elite status.