Event Home
03/27/2020 09:00 AM
ISAW Lecture Hall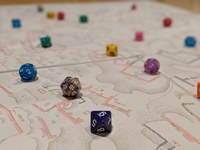 CANCELLED: Re-Rolling the Past: Representations and Reinterpretations of Antiquity in Analog and Digital Games
Conference organized by Gabriel Mckee (ISAW) and Daniela Wolin (ISAW)
Note: This event has been CANCELLED. We apologize for any inconvenience. Analog and digital games (e.g., video, role play, board, card, pedagogical, and alternative games) are platforms for modeling and experiencing events in fantastic, modern, or historical settings. When devising games based on ancient, historical, and archaeological contexts, an informed and critical approach is essential, lest games perpetuate problematic narratives or provide inaccurate representations of the past. "Rerolling the Past" builds off of the recent increase in academic studies of games to show how games can serve as a fruitful avenue for communicating information about the ancient world. This conference will bring together historians, archaeologists, scholars of gaming, and game designers to discuss three intersecting themes: archaeology in/of games; pedagogy and games; and critical approaches to game design. We hope to acknowledge and address common issues and challenges that cut across disciplinary divides and envisage how increased collaborative initiatives can be developed in the future.
RSVP
03/27/2020 06:00 PM
ISAW Galleries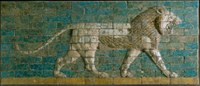 CANCELLED: Friday Evening Exhibition Tour
Kate Justement
Please Note: This event has been CANCELLED. We apologize for any inconvenience. Part of our Free Friday Evening Exhibition tour series. Join us in the galleries for an in-depth discussion of the exhibition A Wonder to Behold: Craftsmanship and the Creation of Babylon's Ishtar Gate. In this tour, participants will engage in a guided conversation exploring the specific history, iconography, and transformative power of ancient Near Eastern craftsmanship as it relates to the creation of Babylon's Ishtar Gate and Processional Way.