Annual Leon Levy Lectures
The Annual Leon Levy Lecture is held in honor of Leon Levy and his passion for expanding knowledge, the power of ideas, and a just and equitable society. This broad humanism also defined his philanthropy. During his early life, Leon Levy's close relationship to his father, the economic analyst Jerome Levy, was a major influence on his career and his values. As Leon remembered, "Dad did not view economics as a way to make money but as a way to improve society." This was a fundamental belief Leon shared. Leon spent his professional life on Wall Street, starting as a research analyst right out of the U.S. Army, and within three years he was the youngest partner of Oppenheimer & Co. From the beginning of his career he was a generous patron of the arts and benefactor of a wide range of causes and institutions; philanthropy was not something he turned to once he made money. Leon was guided by his boundless curiosity, optimism, and desire to enable individuals to reach their full potential. "I give funds with few strings attached. I believe that liberal arts education is both important and imperiled, the study of arts, ideas, history, and politics prepares students to enjoy life as well as contribute to society."
The Leon Levy Lectures are supported by the Peter Jay Sharp Foundation and the Leon Levy Foundation.
Peter Machinist, Hancock Research Professor of Hebrew and Other Oriental Languages at Harvard University, will deliver the Thirteenth Annual Leon Levy Lecture on November 14, 2019: Assyria and the Hebrew Bible: A Reassessment.
Details will be announced on the ISAW Events page.
The following lectures have been delivered in this series: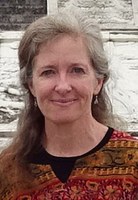 The Twelfth Annual Leon Levy Lecture (2018) was given by Monica L. Smith, Professor in the Department of Anthropology and in the Institute of the Environment and Sustainability at the University of California, Los Angeles.