Event Home
12/12/2019 06:00 PM
ISAW Lecture Hall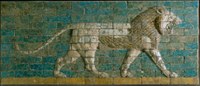 Persian Glazed Architecture in Babylon and Beyond: New Discoveries and Interpretations
Exhibitions Panel Discussion
Alexander Nagel
This conversation will introduce new discoveries and recent research related to the production technologies around the facades highlighting our current understanding of production organization and process, iconography and legacy of the grand and fascinating glazed architectures of the ancient world. *Please note Registration will open on November 12th.
RSVP
12/13/2019 06:00 PM
ISAW Galleries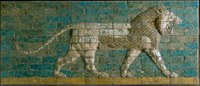 Friday Evening Exhibition Tour
Yukina Zhang
Part of our Free Friday Evening Exhibition tour series. Join us in the galleries for an in-depth discussion of the exhibition A Wonder to Behold: Craftsmanship and the Creation of Babylon's Ishtar Gate. In this tour, participants will engage in a guided conversation exploring the specific history, iconography, and transformative power of ancient Near Eastern craftsmanship as it relates to the creation of Babylon's Ishtar Gate and Processional Way.