Event Home
12/15/2018 04:00 PM
ISAW Galleries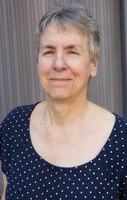 Exhibition Gallery Talk: Ancient Silversmithing and Modern Practice
Wendy Yothers
The Berthouville Treasure showcases the sophisticated silversmithing technologies employed by ancient artisans to create sumptuous silver sculpture and vessels. Found by chance in the 19th century, this collection has recently undergone extensive conservation and study using modern imaging technologies that revealed new information about the practice of individual artists and that of workshops in Gaul and Rome. Although silvermithing has evolved from how it was practiced in antiquity, much remains startlingly the same. Please join silversmith Wendy Yothers for a gallery conversation about the materials and processes used in ancient silversmithing and how Roman techniques compare with present-day metalworking practices.
RSVP
12/19/2018 12:00 PM
ISAW Galleries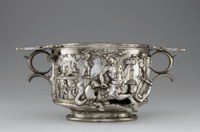 Exhibition Gallery Talk: Object Histories
Clare Fitzgerald and Rachel Herschman
Join us in the galleries for a 20 minute in-depth discussion of a single object from Devotion and Decadence: The Berthouville Treasure and Roman Luxury. Every Wednesday from October 17 - December 19 we will focus on one object and explore its specific history, iconography, and manufacture in this brief lunchtime talk. Each discussion will feature a different object and visitors are welcome to return for a fresh conversation each week. Clare Fitzgerald is Associate Director for Exhibitions and Gallery Curator, and Rachel Herschman is Curatorial Assistant, both at ISAW.
01/05/2019 09:00 AM
ISAW Galleries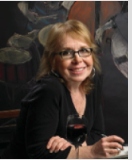 Exhibition Gallery Event: Sketch Morning
Joan Chiverton
Please join illustrator and teaching artist Joan Chiverton for a morning of sketching in the galleries in conjunction with the exhibition Devotion and Decadence. Develop your drawing skills and discover a new way of seeing as you sketch Roman silver masterpieces and other ancient luxury objects. Following a brief introduction and tutorial, Ms. Chiverton will circulate the galleries and provide individual coaching, if desired. All skill levels are welcome, from beginner to advanced. Participants should bring their own drawing pad or paper with a board. Gallery specific pencils will be provided by ISAW. For conservation reasons pens, pastels, charcoal, and paints need to be kept at home.
RSVP