Libraries
Books and Bytes: Ancient Taxation, Roman Egypt, Roman Gardens, and ISAW Papers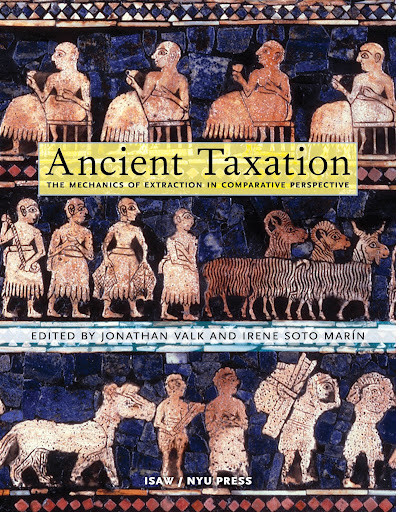 It has been a busy year for ISAW publishing. As readers of this newsletter are aware (see Newsletter 27, "ISAW's expanded publishing program"), ISAW has a broad notion of publication, including not only traditional monographs but also born-digital journals and an array of innovative digital resources. On the more traditional end, we were very pleased to publish two substantial volumes in our ISAW Monographs series this summer. The first is Ancient Taxation, a collection of essays exploring the extractive systems of eleven ancient states and societies from Bronze Age China to Anglo-Saxon Britain, edited by two recent alumni, Jonathan Valk and Irene Soto Marín. Following right on its heels was Rome in Egypt's Eastern Desert, a two-volume set collecting and translating Hélène Cuvigny's most important articles on Egypt's Eastern Desert during the Roman period, edited with an introduction by Leon Levy Director Emeritus Roger Bagnall.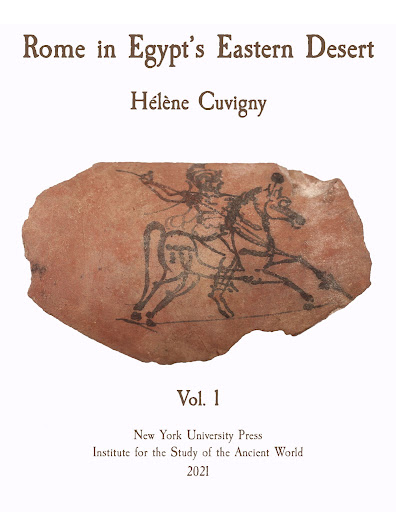 In this same period, we also published two ISAW Papers: Linked Open Data for the Ancient Mediterranean: Structures, Practices, Prospects (ISAW Papers 20, a digital volume edited by Sarah E. Bond, Paul Dilley, and Ryan Horne) and Integration of Photogrammetry, Reflectance Transformation Imaging (RTI), and Multiband Imaging (MBI) for Visualization, Documentation, and Analysis of Archaeological and Related Materials (ISAW Papers 21, authored by Emily Frank, Sebastian Heath, and Chantal Stein).
This year we also enjoyed great success in a new collaborative digital publishing project, joining forces with an international team of researchers to publish a wealth of archaeological and art historical data about gardens across the Roman world. Gardens of the Roman Empire is the first complete and authoritative online scholarly corpus of all the gardens currently attested in the Roman Empire. The beta launch in April (timed to coincide with National Garden Month) included over a hundred gardens from seven provinces or regions, and the plan is to publish hundreds of additional gardens from across the Mediterranean world, ultimately representing over 1,000 gardens of all kinds attested in literature, epigraphically, and archaeologically across a millennium of culture in Europe, North Africa and western Asia. ISAW applied its expertise in new forms of scholarly communications to help the editorial design a digital publishing solution for this legacy material that both organized it for a variety of scholarly and pedagogical ends (from quick reference to computational reuse in a different digital project) and did so in an open access format which the editorial team would be able to maintain and support technically and financially.
The future of publishing at ISAW holds great potential, a potential we hope to realize not only in the number of items we publish, but in the fabric of our graduate curriculum. We look forward to integrating our commitment to digital publication into how our graduate students develop their academic publications.