Alexander Jones is Appointed Director of ISAW
This article first appeared in ISAW Newsletter 19, Fall 2017.
President Andrew Hamilton and Provost Katherine E. Fleming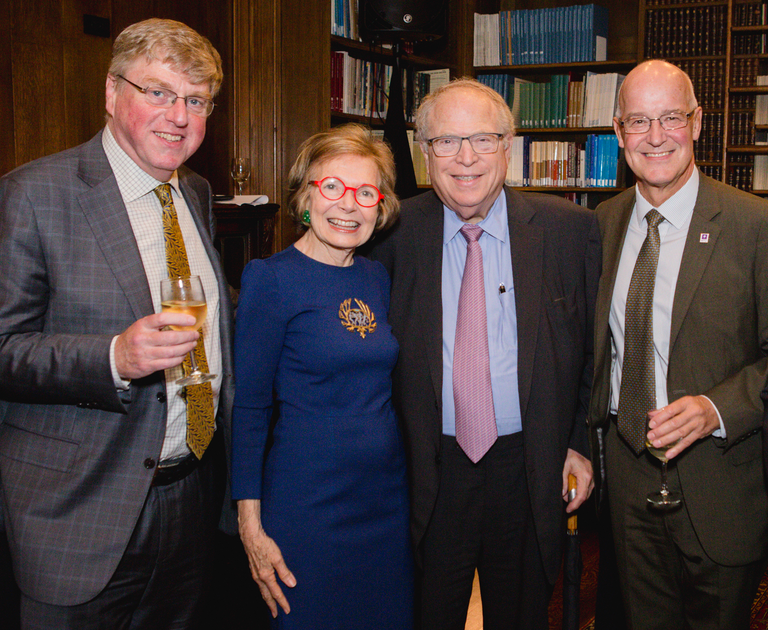 We are pleased to announce the appointment of Alexander Jones, Professor of the History of Exact Sciences in Antiquity, as Leon Levy Director of the Institute for the Study of the Ancient World. Alexander has served as interim Director of ISAW since September 2016, and was previously Acting Director in spring 2013 and Vice Director in academic year 2013-14. With this extensive leadership experience, Alexander is well positioned to assume the Director's role.
Alexander was the first ISAW professor hired in 2008, with an Associated faculty appointment in Mathematics in the Courant Institute of Mathematical Sciences. Together with Christine Proust, he curated ISAW's 2011 exhibition on Babylonian Mathematics, Before Pythagoras, and he curated the 2017 exhibition Time and Cosmos in Greco-Roman Antiquity. Before coming to NYU, he was a member of the faculty at the University of Toronto's Department of Classics and Institute for the History and Philosophy of Science and Technology.
Alexander's scholarship centers on the history and transmission of the mathematical sciences, especially astronomy. He is the author of several editions of Greek scientific texts, among them Pappus of Alexandria's commentary on the corpus of Hellenistic geometrical treatises known as the "Treasury of Analysis"; an anonymous Byzantine astronomical handbook based on Islamic sources; and a collection of about two hundred fragmentary astronomical texts, tables, and horoscopes from the papyri excavated a century ago by Grenfell and Hunt at Oxyrhynchus. He is a member of the American Philosophical Society, a fellow of the Royal Society of Canada, a full member of the Académie Internationale d'Histoire des Sciences, and recipient of several awards and honors, including a Guggenheim fellowship and the Francis Bacon Award in the History of Science.
Alexander received his B.A. in Classics from the University of British Columbia and his Ph.D. in the History of Mathematics from Brown University.
Alexander succeeds ISAW's founding director, Roger Bagnall, who stepped down in August 2016 to return to full-time scholarship. We are grateful to Roger for his distinguished leadership of the Institute, which established ISAW as a great center of advanced scholarly research and graduate education.
Please join us in congratulating Alexander on his appointment. We look forward to continuing our partnership with him.