Exhibitions
This article first appeared in ISAW Newsletter 17, Winter 2017.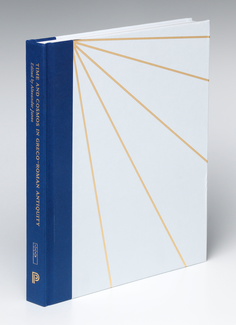 Time and Cosmos in Greco-Roman Antiquity Edited by Alexander R. Jones The Institute for the Study of the Ancient World is pleased to announce its new gallery store. Located on the first floor, the store currently features our companion volume to Time and Cosmos in Greco-Roman Antiquity as well as a selection of past exhibition catalogues and books by ISAW faculty. In addition, gift items including mugs, tote bags, notecards, and postcards are on sale. Merchandise has been developed in-house by ISAW staff—in consultation with expert scholars and curators—and is designed to complement our current exhibition. Each purchase supports the scholarly and educational mission of ISAW. The store also provides information about upcoming events and friendship circles.
[web editors' note: there is now an on-line gallery store in addition to the on-site store at the Institute in Manhattan]
The catalogue explores through thematic essays and beautiful illustrations the practical as well as the artistic, ideological, and spiritual role of time technology and time imagery in the Mediterranean civilizations. Contributors include James Evans, Dorian Gieseler Greenbaum, Stephan Heilen, Alexander Jones, Daryn Lehoux, Karlheinz Schaldach, John Steele, and Bernhard Weisser.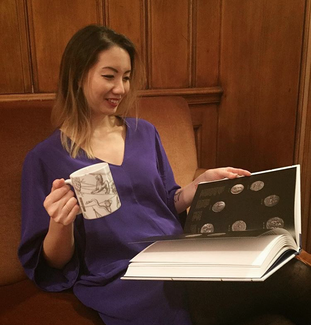 ISAW's gallery store is now open! Find unique gifts for the home and office.
Upcoming Exhibition
The Institute for the Study of the Ancient World has recently been invited to collaborate with the Solomon R. Guggenheim Museum's new Social Practice Art initiative. Guggenheim Social Practice is a new program founded to explore how artists can initiate projects that involve community participation as a way to foster new forms of public engagement. Pittsburgh-based interdisciplinary artists Jon Rubin and Lenka Clayton have been commissioned to design a project that brings together six different communities here in New York, of which ISAW will be one. ...circle through New York will begin in March 2017 and feature a series of special short-term exhibitions, performances, and programming at ISAW, the Guggenheim Museum, and other venues around the city including a high school, pet shop, TV station, and church. ISAW will share its expertise on ancient Near Eastern music with these groups, helping them to interpret a Hurrian hymn in a way that relates to their communities. Please check our website for more details about this exciting initiative.