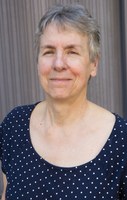 Exhibition Gallery Talk: Ancient Silversmithing and Modern Practice
Wendy Yothers
Fashion Institute of Technology
The Berthouville Treasure showcases the sophisticated silversmithing technologies employed by ancient artisans to create sumptuous silver sculpture and vessels. Found by chance in the 19th century, this collection has recently undergone extensive conservation and study using modern imaging technologies that revealed new information about the practice of individual artists and that of workshops in Gaul and Rome. Although silversmithing has evolved from how it was practiced in antiquity, much remains startlingly the same. Please join silversmith Wendy Yothers for a gallery conversation about the materials and processes used in ancient silversmithing and how Roman techniques compare with present-day metalworking practices.
Wendy Yothers is an artist and a silversmith by trade.  After receiving a BFA at the University of Michigan, she spent 6 years studying silversmithing in the guild schools of Finland and Denmark.  For the next 20 years she worked as a silversmith and process methods engineer for Kirk-Steiff (America's oldest silversmithing company) in Baltimore, and as a silversmith and restoration specialist for Tiffany & Co.  Her artwork resides in the permanent collections of the Renwick Gallery at the Smithsonian American Art Museum, The Victoria and Albert Museum, The Corning Museum of Glass, the Newark Museum, the Museum at Fort Bragg, as well as in many private collections.  State gifts designed and made by Wendy have been presented to Mikhail Gorbachov and Pope Benedict.  Her current passion centers around combining engraved glass and silver in objects for the dining table, and in the education of future designer/craftsmen at the Fashion Institute of Technology.
 Unless otherwise indicated, public events sponsored by ISAW take place on the first or second floor of our building. Both floors are accessible by elevator from our entry lobby, and an ADA-compliant bathroom is available in the basement level, which is also accessible by elevator. Our Lecture Hall is equipped with an FM assistive listening transmitter. A small number of personal receivers, compatible with headphones and hearing aids, are available for checkout from staff on a first-come, first-served basis.