Appointment of Antonis Kotsonas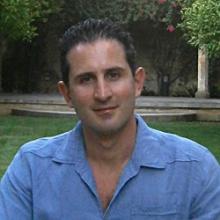 I am very pleased to announce that Antonis Kotsonas has accepted the position of Assistant Professor of Mediterranean History and Archaeology at ISAW, beginning in September 2018.
Antonis is currently on the faculty of the Department of Classics at the University of Cincinnati. He is particularly known for his work in the history of Greece and the Mediterranean in the early Iron Age and Archaic periods, though his interests extend over a much broader chronological span.
For more information about his work, see: