11/30/2017 06:00 PM
ISAW Lecture Hall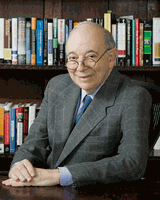 The Prehistory of Crete
Malcolm H. Wiener
The lecture will first summarize quickly the history of Crete from the first known settlement in Crete c. 6900/6600 BC at Knossos to the collapse at the end of the Bronze Age c. 1200–1150 BC and the population nadir c. 1025 BC. We will then return to c. 1600 BC in order to focus on the nature and role of Knossian-controlled Minoan Crete and its seaborne empire at its zenith, considering among many other aspects the dependence of Minoan Crete on overseas sources for the copper and tin needed to create the bronze of the Bronze Age, the nature of the colonies, trading stations and ports of call required, and the cultural impact of Minoan Crete on the Mycenaean civilization of mainland Greece. Please note: This lecture is now fully subscribed; we are no longer accepting RSVPs or names for our wait-list.
RSVP
11/28/2017 06:00 PM
ISAW Lecture Hall
Monumental Art and Political Change in Ancient Syria
Alessandra Gilibert
In the 12th century BCE, when the dissolution of the Hittite Empire released the Eastern Mediterranean communities into times of profound change, the polities of ancient Syria began experimenting with monumental art on public display. Exploring new communicative practices, local rulers decorated city gates and ceremonial squares with colossal statues and cycles of bas-reliefs with an increasingly manifest political content. In doing so, they initiated a unique tradition of public art that lasted five centuries and exerted a significant influence on neighboring regions. This talk will focus on the city of Carchemish between 1200 and 700 BCE and explore how monumental art was used to reinforce political practices, negotiate power struggles, express changing civic identities, and challenge the status quo.