Oasis Magna: Kharga and Dakhla Oases in Antiquity
2-Day Conference
Organized by Roger Bagnall (ISAW) and Gaëlle Tallet (University of Limoges)
Registration is closed, the conference is now full.
In the middle of Egypt's vast Western Desert lie the Kharga and Dakhla Oases, called the Great Oasis in the Hellenistic and Roman periods. These islands of green in the midst of the desert plateau were places of refuge and exile, but also of production and culture. For the last four years, the French team working at El-Deir in the Kharga Oasis (University of Limoges, under the direction of Gaëlle Tallet, with the support of specialists from the University of Poitiers) and the NYU team working at Amheida in the Dakhla Oasis under the direction of Roger Bagnall have been collaborating thanks to a grant from the Partner University Fund (French Embassy Cultural Services). In this conference, twenty members of the two teams will present their fieldwork, ranging across landscape, administration, economy, literature, paintings, and society. The talks are open to the public, but space is limited and reservation is required.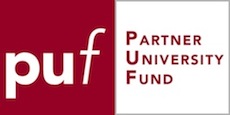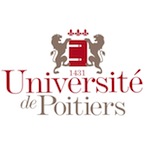 Program
Friday, September 19
Session 1: Environment, Population, and Administration

9:00 Introduction: Roger S. Bagnall and G. Tallet
9:15 The Story of the Oasis/Depression, with a Comparative Approach to Deir and Amheida
Jean-Paul Bravard (University of Lyon) and Ashraf Mostafa (Assiut University)
10:00 The Population of the Oases
Françoise Dunand (University of Strasbourg) and Roger Lichtenberg (Alpha Necropolis)

10:45 Coffee Break
11:00 Surveying the Tracks between the Two Oases
Salima Ikram (American University in Cairo)
11:45 The Great Oasis, an Administrative Entity, from Pharaonic
Times to Roman Times
Roger Bagnall (ISAW) and Gaëlle Tallet (University of Limoges)
12:30 Lunch
Session 2: Urban and Rural Society and Economy
14:00 Trimithis: A Case Study of Proto-Byzantine Urbanism
Paola Davoli (University of Salento) and Bruno Bazzani (ISAW)
14:45 Land Management and the Military
Rodney Ast (Heidelberg University)
15:30 Tea Break
15:45 Agriculture in the Oasis
Juan-Carlos Moreno Garcia (CNRS)
16:45 Taxation in the Oasis
Damien Agut-Labordère (CNRS)
17:30 - 19:00 - Reception in Oak Library
Saturday, September 20
Session 3: Ceramics in the Economy
9:00 Imports in Amheida
Clementina Caputo (University of Salento)
9:15 El-Deir as a Switching Point
Yaël Chevalier (University of Poitiers)
9:30 Pottery for Exports
Irene Soto (ISAW)
9:45 Summary and Discussion
Pascale Ballet (University of Poitiers)
10:15 Coffee Break
Session 4: Culture and Religion
10:30 Oasis Temples
Olaf Kaper (University of Leiden)
11:15 Funerary Practices
Magali Coudert (Louvre Museum) and Fleur Letellier-Willemin (University of Limoges)
12:00 Lunch
13:00 Literature and Literary Culture
Raffaella Cribiore (NYU)
13:45 Amheida's Wall Paintings and Egyptian Visual Culture
Susanna McFadden (Fordham University)
This is a public event.
To RSVP, please email isaw@nyu.edu.