The Migrations of Islamic Science in Renaissance Europe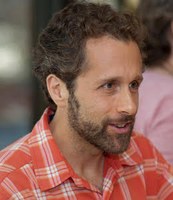 Robert Morrison has been at Bowdoin college since August, 2008.  His courses lie in the academic study of both Islam and Judaism, but address, in addition, comparative topics.  His research has focused on the role of science in Islamic and Jewish texts, as well as in the history of Islamic science.  Robert has contributed the chapters on Islamic astronomy to the New Cambridge History of Islam and the Cambridge History of Science.  He was previously a faculty member at Whitman College (in Walla Walla, WA) from 2001-8.
Registration is required at isaw.nyu.edu/rsvp
Admission to lecture closes 10 minutes after scheduled start time.
Reception to follow.
Please check isaw.nyu.edu for event updates.
On a limited, first-come, first-served basis, ISAW is able to provide assistive listening devices at public events in our Lecture Hall. To ensure an optimal listening experience, we recommend that guests bring their own headphones (with a standard 1/8-inch audio jack) to connect to our devices. Please direct questions, comments, or suggestions to isaw@nyu.edu.