Kristen Soule Represents ISAW in Race
On June 5th, ISAW's Kristen Soule joined "Team NYU" in representing the Institute and the University in the second night of the 38th annual JP Morgan Chase Corporate Challenge®. Held in New York's Central Park, the 3.3 mile race drew a field of 30,000 runners and walkers over two days of competition, representing 638 companies and organizations. Team Captain Christine Gould (Human Resources) led 138 runners from across NYU's various NYC-based schools and institutes. Kristen is already recruiting additional ISAW participants for next year's event.
The event did more than promote fitness and camaraderie. J.P. Morgan and the race participants also made a donation to the Central Park Conservancy, the official manager of the Park, in support of its mission to restore, manage and enhance Central Park in partnership with the public.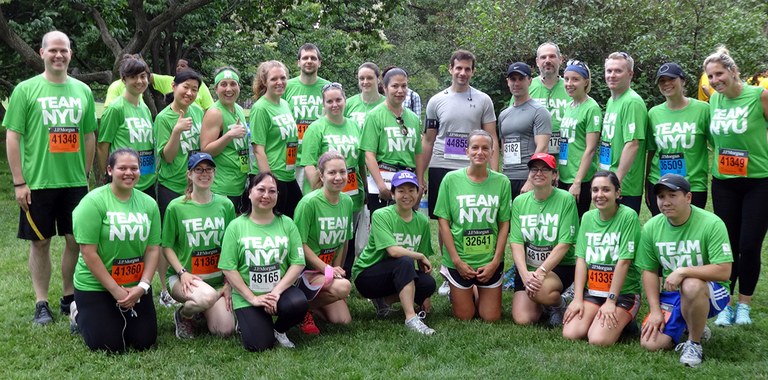 Members of the NYU running team at the 2014 J. P. Morgan Chase Corporate Challenge in NYC