Incoming Doctoral Students (Fall 2020)
Ida Adsbøl Christensen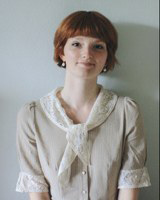 Ida Adsbøl Christensen received her BA and MA degrees in Egyptology at the University of Copenhagen in 2017 and 2019, respectively. As an undergraduate student, she undertook coursework focused on ancient Egyptian philology and Classical Greek philosophy, history, and science, while developing an interest for the cross-cultural environment of Graeco-Roman Egypt. During her graduate studies, she advanced her training in Egyptian philology with courses in Hieratic, Late Egyptian, and Demotic at the University of Copenhagen, and further coursework in Demotic and Abnormal Hieratic at Leiden University. Ida continued to pursue her interest in the Graeco-Roman period as an MA student, gradually narrowing her focus to the subject of Egyptian science, particularly astrology and other types of divination. Consequently, she edited parts of an unpublished astrological handbook in Demotic housed in the Papyrus Carlsberg Collection for her MA thesis.
At ISAW, Ida intends to continue her research on ancient science by exploring the development of Egyptian astrology through a comparative study of Egyptian divinatory literature and astrological practice in cultures of the ancient Near East and Mediterranean. Her project will address the characteristics of ancient Egyptian astrology and the topic of cross-cultural influence between Egyptian, Greek, and Babylonian astrological traditions through the critical analysis of sources in Egyptian, Greek, and Akkadian. Ida's doctoral research will involve a case study including the edition of a selection of unpublished Demotic astrological papyri from the ancient city of Tebtunis in the Fayum. The manuscripts are housed in the Papyrus Carlsberg Collection in Copenhagen and the Istituto Papirologico 'G. Vitelli' in Florence and offer a comprehensive view of Egyptian astrological knowledge and practice that adds significantly to the corpus of published scientific sources from ancient Egypt.
Nour Ammari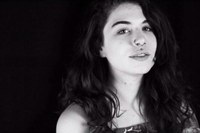 After graduating with a BA in Art History from Loyola University Chicago in 2015, Nour Ammari matriculated at the School of the Art Institute of Chicago to pursue an MA in Art History, Theory and Criticism.  Her thesis, "Iconoclasm and the Islamic State: Understanding ISIS' Destruction of Cultural Heritage," focused on the Islamic State (ISIS) and their politicization of Iraqi and Levantine cultural heritage sites and objects of antiquity which hinged on Western conceptions of Near Eastern antiquity and shed light on the treatment of the archaeological record by the Orient and the Occident, respectively, highlighting the phenomenon of neo-Orientalist thought in relation to the study of both the contemporary and ancient Near East and its historiography.
Nour also received an MA in Middle Eastern Studies (2020) from the University of Chicago where she focused on examining the way that history and archaeology are employed to construct specific and often politicized narratives. Her thesis dealt with the iconographic and epigraphic relationship of Arab-Byzantine, Arab-Sasanian, and early Umayyad coins, and how this seemingly scattered body of material might help us understand cross-cultural links between images and Islam while constructing a unified group identity for the early Islamic Caliphate and its subjects.  This work led to a larger interest in old Arabian imagery and its development, as well as the origins of an Islamic polity and how changes in structure, legitimacy, and systems of governance manifest visually or stylistically.
Currently, she is invested in researching visual expression of beliefs or power held by the early Islamic Caliphates as a succession of a longer programme of adoption, abatement, and development of ideas.  By studying aesthetics and the development of style and changing standards of beauty, we might be able to better understand shifts in society or culture. She is also interested in exploring tension with images in late antique and early Islamic Arabia, as well as the relationship between image and Islam.  These curiosities have led to exploration of the afterlives of material culture and how they contribute to contemporary formations of identity or nationalism, as well as how antiquity is received and portrayed from ancient to modern times.
Additionally, Nour has held internships at the Palestine Exploration Fund in London, England, as well as the Jaharis Galleries at the Art Institute of Chicago in Chicago, IL. She has taught courses in the history of art at the School of the Art Institute of Chicago and as an adjunct professor at Dominican University.
Soraya Field Fiorio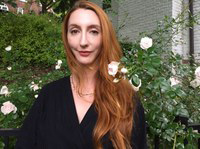 Soraya Field Fiorio received her BA in Intellectual History from The New School. There, she focused on the history of science during the Enlightenment, tracing the birth of scientific consciousness from Hellenistic philosophy. After studying in Cyprus and Argentina she worked as a writer and editor for the intellectual history publication Lapham's Quarterly and TED-Ed, where she wrote about the Greco-Roman world and ancient Mesopotamia. Together with a team of historians and information architects, she helped develop The New Historia, a feminist historical recovery project based at The New School that connects genealogies of "lost" historical women in an immersive, three-dimensional platform.
While at ISAW, Soraya plans to study the intellectual and religious history of the ancient Near East. She will focus on the transmission of culture from Mesopotamia through Anatolia and the Aegean through the lenses of comparative literature and religion.
Kechu Huang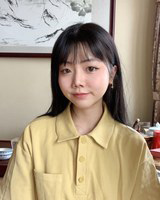 Kechu Huang received a BA in Anthropology, with a concentration in Archaeology, from Barnard College of Columbia University in 2020. Her senior thesis explores human-animal interactions and the nature of different animals at Predynastic Hierakonpolis as being conceptualized in the hierarchical spectrum and the cosmos, linked to ancient Egyptian orders. Kechu has also participated in several archaeological field projects in New Mexico and Shaanxi, China.
Through her research, she developed interests in how death became an arena for the creation, enhancement, and reification of power in ancient Egypt and early China. At ISAW, she intends to participate in cross-cultural and interdisciplinary dialogues concerning the ancient rationales behind the occurrence of and reasons for ritualized violence in the establishment of hierarchies in early state societies. She also seeks to explore social disturbances caused by political instability in transitional points of history, and the effect of such turbulence on life and death, as experienced by individuals of different social networks.
Dylan G. Winchell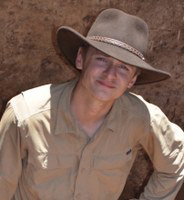 Dylan G. Winchell received his BA in Anthropology and Classical Civilizations from New York University in 2020. While at NYU he studied Greek and Latin, as well as Neolithic, Bronze Age, and Classical mediterranean Archaeology. His Senior Honors Thesis, titled "Maritime Networks in the Initial Neolithic Adriatic," sought to develop a new model for the spread of agriculture into the Southern Adriatic c. 6200 BCE using comparative models for early maritime networks, model demographics, and excavated evidence from both coastal and island sites in the South Adriatic.
Dylan's studies have been divided between field/lab work and curatorial internships. He has excavated in Carrascosa del Campo, Spain and Agios Georgios, Cyprus. These projects taught him the foundations of field archaeology, and turned his interests towards the study of ancient maritime networks. He also received museum curatorial training during his internship in Islamic Art at the Metropolitan Museum of Art in Spring 2019, where he worked with ceramics excavated at Nishapur in the 1940s.
At ISAW, Dylan is interested in understanding the maritime networks which facilitated both daily life and the political functions of Bronze Age societies in the Eastern Mediterranean. He is also interested in using his knowledge of Greek for the same end, and expanding his knowledge of other Bronze Age languages for the same purpose.