Roger Bagnall Retires from NYU
This article first appeared in ISAW Newsletter 19, Fall 2017.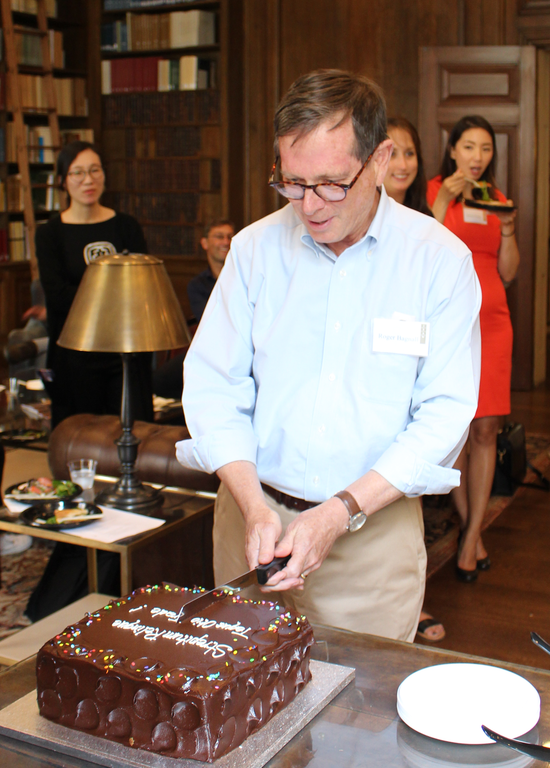 On September 1, 2017, Leon Levy Director Emeritus Roger Bagnall retired from New York University as full-time faculty. At the beginning of the academic year on Orientation Day, the ISAW community celebrated Roger's retirement with a cake that read in Latin, "Strepitum relinque teque otio trade." This edited quote from Pliny the Younger's Letter 1.9 translates roughly to: "Leave behind the hustle-bustle of the city and give yourself over to leisure." Roger will retain a working office and continue to be part of the community. He will continue to be on supervisory committees and conduct research on Amheida at the Dakhleh Oasis, Egypt.