South Caucasus Colloquium held at ISAW, December 2015
When I went to the Soviet Union in 1973 to do my dissertation research on the archaeology of the South Caucasus, I was one of only two Americans who did so in that decade (see Adam T. Smith, p. 250). As Smith notes, archaeological field projects by Americans began in the South Caucasus only in the 1980's and for some years, only a small coterie of archaeologists from abroad worked there. That has changed significantly in the last few decades. In fact, two ISAW faculty now work in the region: Professor Robert Hoyland in Azerbaijan and Professor Daniel Potts in Armenia. 
Four years ago, I first convened the South Caucasus Colloquium at ISAW. An invitation-only event, it is an opportunity for local students and scholars who work in Armenia, Azerbaijan and Georgia in the periods of focus of ISAW – prehistory through the early medieval period – to gather to informally discuss their work. The group includes anthropologists, archaeologists, art historians, historians, and numismatists who do research in and on the past of these modern countries, the contemporary borders of which do not reflect earlier cultural boundaries. 
On Saturday, December 12, 2015, twenty-nine scholars from sixteen institutions in the greater New York region gathered to share their work. Brief presentations led to active discussion of many issues, some addressed by more than one project presented; for example the meaning and roles of fortresses in the Iron Age to which perspectives of fortresses in more modern periods (that is early medieval) were insightfully and usefully brought.

This year most of the contributions came from archaeologists. Among the varied presentations of projects in many stages were ones on the excavation and study of Middle Bronze Age burials in Azerbaijan, and regional surveys in Armenia and Georgia.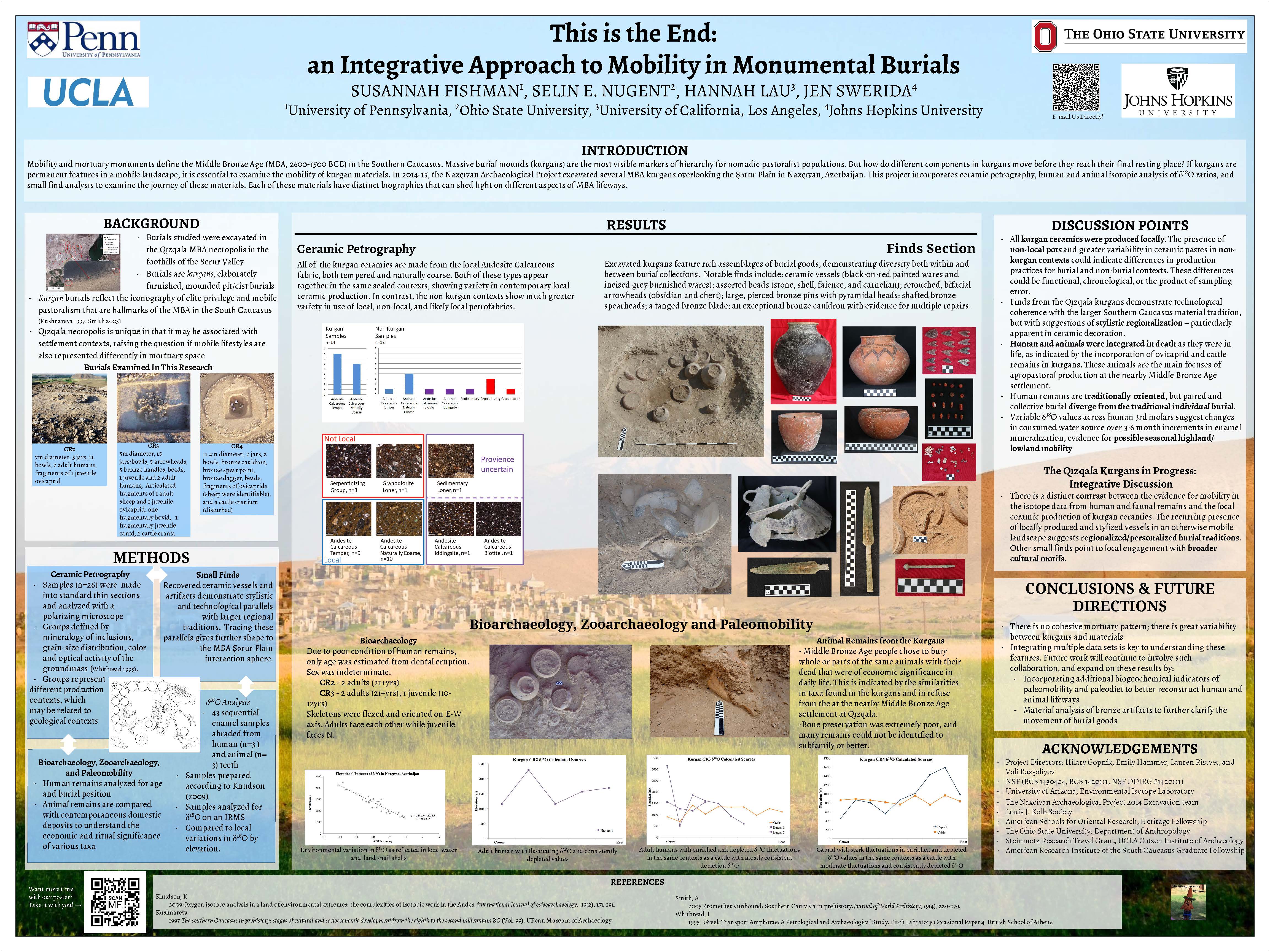 Qizqala, Naxçıvan. Courtesy of Susannah Fishman, Selin E. Nugent, Hannah Lau, Jen Swerida. For detailed view, click here.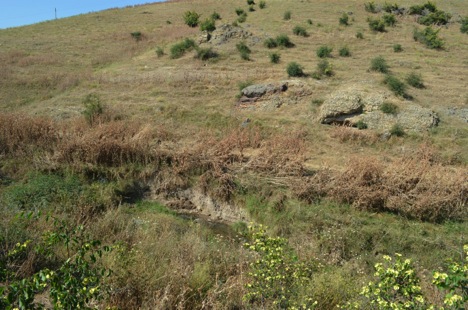 Possible mining feature of unknown date and type on a site currently under investigation by a Georgian-American team, including Nathaniel Erb-Satullo  (Harvard) and Kathryn Weber (Cornell), both of whom were in attendance at the colloquium. A possible adit (mostly buried) is visible in the outcrop on the right, atypical fine grey sediments, possibly a spoil heap, are visible in the stream bank at center. 
Photo courtesy of Nathaniel Erb-Satullo.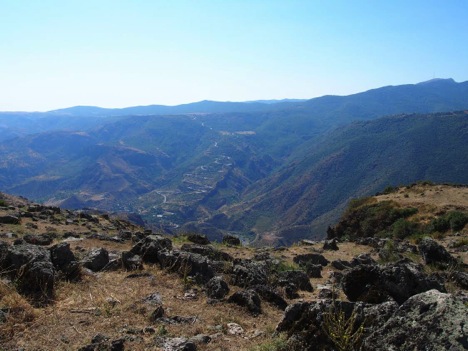 View of the road leading to the medieval monastery at Tatev, taken from the Iron Age site Xot 1, illustrating the challenge of survey in the Syunik region of Armenia. 
Photo courtesy of Daniel T. Potts.
The increasing interest in the South Caucasus was also reflected in the report by Professor Scott McDonough (William Paterson University) about his new class on the history of the Caucasus, for which last year's Colloquium attendees had provided bibliographic advice, as well as by attendees exploring the potential of the area for new projects.
This short report leaves out many projects that were shared during the day, but provides a brief glimpse of the exciting research in many fields that is being carried out in the South Caucasus by local scholars. It is a long way from my solitary winter trip to the area four decades ago.