Karen Rubinson (Research Associate, ISAW) participates in "Technology, Art and Archaeology – Contacts between East and West in Ancient Gold" conference in Xi'an, China
Karen Rubinson recently participated in an international conference in Xi'an, China:  Technology, Art and Archaeology – Contacts between East and West in Ancient Gold, sponsored by the Material Science and Archaeology Research Center of Northwestern Polytechnic University, organized by Dr. Yan Liu, a Center faculty member
Karen is writing a book about the Pazyryk Culture – a group of horse-riding mobile pastoralists who lived in the Altai Mountains of Russia, Mongolia, Kazakhstan and China in the late first millennium BCE, some of whose burial remains were frozen until excavation in modern times, with her colleague Professor Katheryn Linduff.  Together they presented two papers on "Power Now and in the Hereafter: Gold at Pazyryk and other Eurasian sites in the First Millennium BCE."  In her presentation "The Use of Gold in Pastoral Communities across the Eurasian World (9th century BCE -1st c CE) she discussed material from Shilikty, Kazakhstan, one of the sites included in the ISAW exhibition Nomads and Networks, as well as other sites.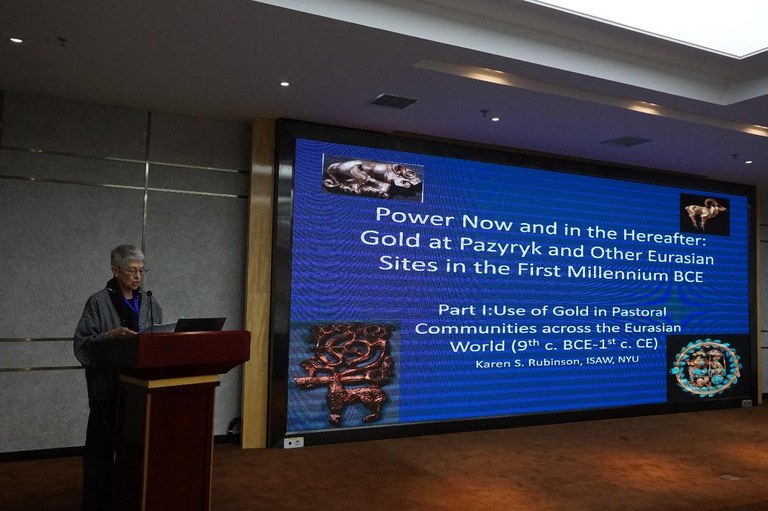 Photo by conference organizers
Their papers were part of a session about art historical topics that was chaired by Dr. Liangren Zhang, ISAW VRS 2013-14, now at Nanjing University, seen here presenting me with a box of moon cakes on behalf of the conference organizers; the cakes are an important component of the mid-autumn festival which occurred right after the conference.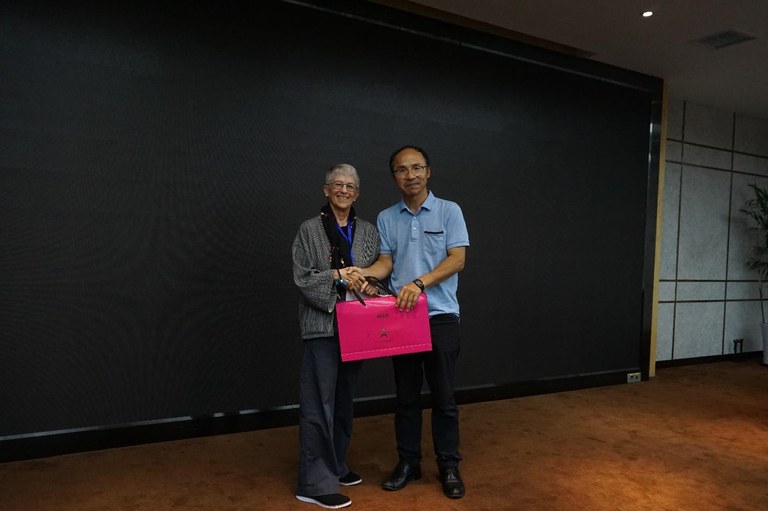 Karen Rubinson and Liangren Zhang. Photo by conference organizers
After the conference, Dr. Linduff and Dr. Rubinson presented a seminar about Pazyryk to the Eurasia Studies Group at the Center of Cultural Heritage Preservation and Archaeological Research at Northwest University, directed by Dr. Jian Ma, who is excavating in the Barkol steppes of China, finding burials with connections to the Pazyryk culture.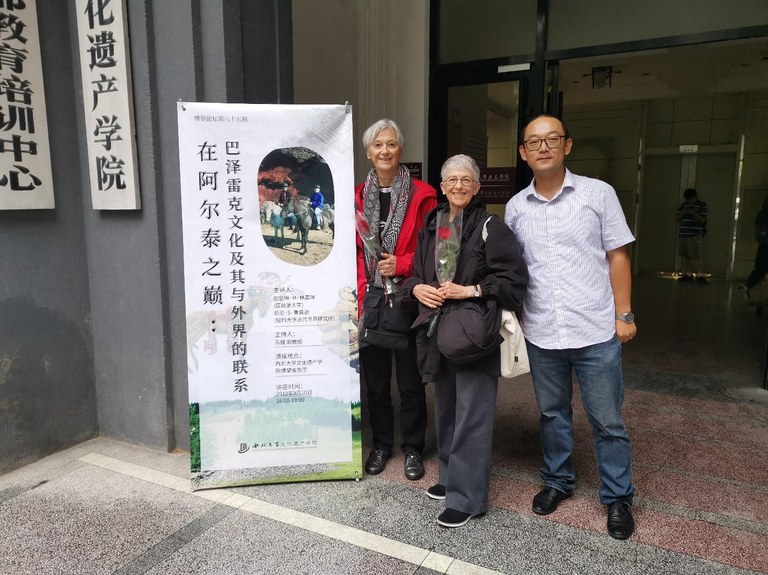 Katheryn Linduff, Karen Rubinson, and Jian Ma, with poster announcing the seminar. Photo by Duo Tian.
The ancient Chinese capital of Chang'an, where Xi'an is today, played a pivotal role in the East-West trade routes collectively often called "the Silk Road."  In a future post, Karen will share details of a few of the extraordinary archaeological sites and museums that demonstrate those interconnections. Here is one way that past is recalled today: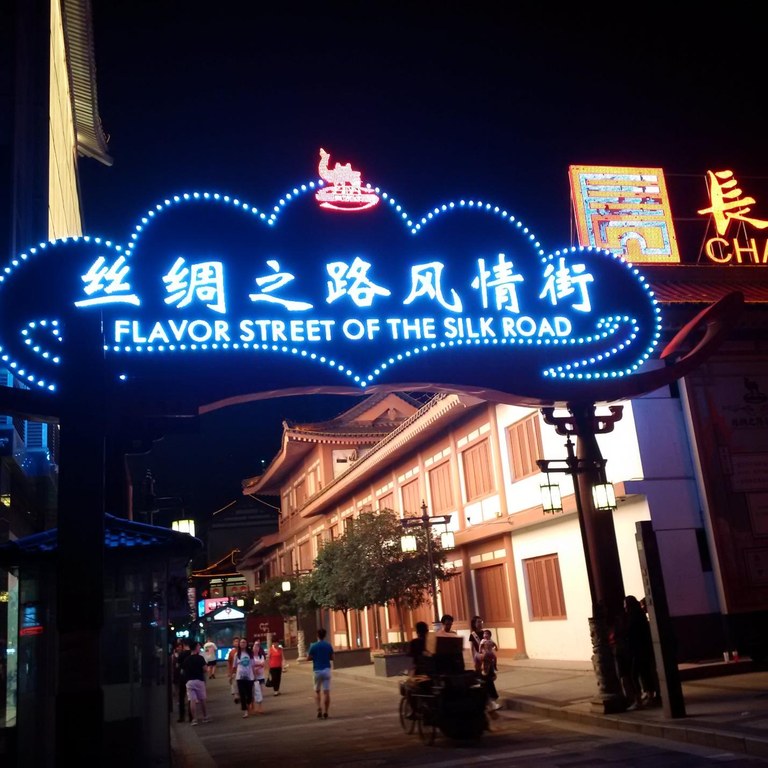 View of the Western Market complex, Xi'an. Photo by Karen Rubinson