Student-led International Conference Awarded 2020 NEH Grant for ISAW
The Institute for the Study of the Ancient World is pleased to announce the award of a National Endowment for the Humanities Collaborative Research Grant in support of an interdisciplinary conference and workshop on ancient medicine/botany, the astral sciences, and divination, Prescription to Prediction: The Ancient Sciences in Cross-Cultural Perspective, to take place in Fall 2021 at Johns Hopkins University. The conference is being organized by ISAW doctoral student Amber Jacob and University of Copenhagen doctoral student Sofie Schiødt, under the direction of Alexander Jones (ISAW) and Richard Jasnow (Johns Hopkins).
This conference will take as its starting point the trove of unpublished scientific material in the Papyrus Carlsberg Collection in Copenhagen, much of which exhibits significant and previously unrecognized connections to the ancient Greek and Near Eastern worlds. Publishing this material has been the aim of the research group "Scientific Papyri from Ancient Egypt" (SPAE) since 2017. Thanks to NEH grant, we will be able to bring the largely Egyptological SPAE collaborative into a broader collaboration with American scholars, particularly those in the disciplines of Classics and Near Eastern Studies, working on similar topics. The conference will explore how new evidence from ancient sources changes our understanding of the past. The unpublished status of key texts has been the single greatest impediment to research on the development of ancient scientific knowledge systems and their transmission intra- and interculturally. To what extent did the cultures of the ancient Mediterranean and Near Eastern world borrow, adapt, and develop the scientific knowledge of their neighbors? And in which directions did this knowledge flow? Which long-standing conclusions are challenged and which are confirmed by research on new sources? Further, how have implicit biases in theory affected our interpretations of knowledge exchange in antiquity and how can we correct for these biases in our analyses of new material?
It is our hope that this project will initiate fruitful interdisciplinary dialogue and produce new insights and research into the exchange and transmission of scientific knowledge in the ancient Mediterranean and Near Eastern worlds that will significantly impact our understanding of the history and development of the Western scientific tradition.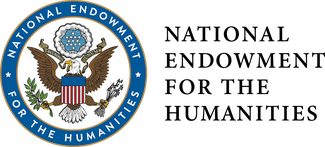 Any views, findings, conclusions, or recommendations expressed in this web resource do not necessarily represent those of the National Endowment for the Humanities.