ISAW Congratulates 2020 and 2021 PhD Graduates
Congratulations to ISAW's 2020 and 2021 PhD graduates! We are extremely proud of the way that Andrea Trameri, Shujing Wang, and Fanghan Wang overcame the challenges of the past 15 months and produced excellent dissertations as a capstone to their doctoral work at ISAW.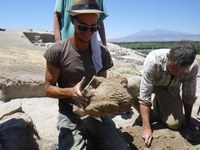 Andrea Trameri defended his dissertation, "The Land of Kizzuwatna: History of Cilicia in the Second Millennium BCE until the Hittite Conquest (ca. 2000-1350)," on April 9, 2020, and received his PhD in May 2020. He is currently Professor of Latin and Literary Subjects at Liceo IIS Pinchetti in Tirano, Lombardy, Italy.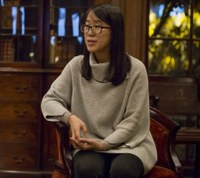 Shujing Wang defended her dissertation, "Pastoralists at the Crossroads: Late Iron Age Kurgan Burials in the Periphery of the Bukhara Oasis," on September 9, 2020, and received her PhD in September 2020. She is currently a Joint Postdoctoral Fellow at NYU Shanghai and Fudan University.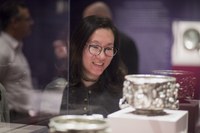 Fanghan Wang defended her dissertation, "Art, Agriculture and Frontier: Representing Granaries in Han China (206 B.C.E.-220 C.E.)" on April 2, 2021, and will receive her PhD in May 2021.