Statuette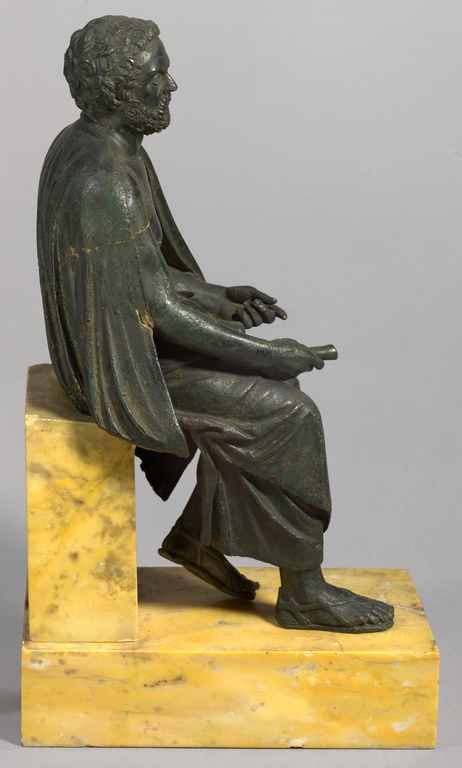 Statuette of a Seated Man, Possibly Sophocles
Description:
Medium:

Bronze and silver
Dimensions:

H. 27.2 cm (without base)
Context:

Montorio, Italy
Date:

Roman, 100 BCE–200 CE
Inventory Number:

Bronze.853
Lender:

Bibliothèque nationale de France, Paris
Label:

His eyes inlaid with silver, this seated man has been identified as a philosopher by the scroll he holds in his right hand. He has also been recognized as the Athenian tragedian Sophocles (ca. 496–406 BCE), but the statuette could well depict another intellectual figure.
© BnF