Statuette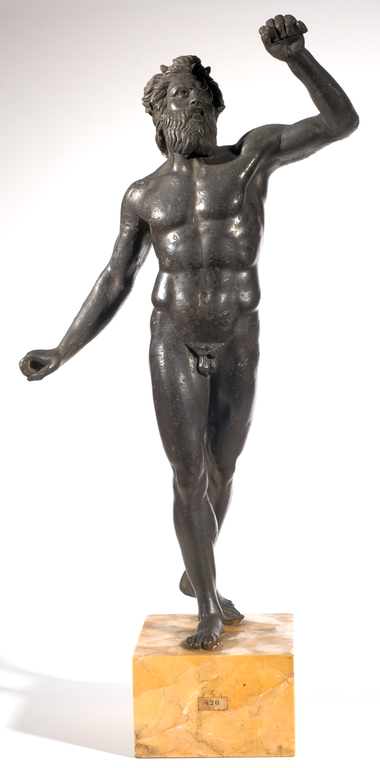 Statuette of a Satyr
Description:
Medium:

Bronze
Dimensions:

H. 47 cm (greatest extent) Object (base) W. 10.8 cm; D. 13.5 cm
Date:

Roman, 100 BCE–200 CE
Inventory Number:

Bronze.426
Lender:

Bibliothèque nationale de France, Paris
Label:

With one foot on tiptoe, this follower of Bacchus appears to be dancing. His bestial nature is evident in his short tail, pointed ears, and two small horns protruding from his head. In one hand he likely held a drinking horn, further reinforcing his relationship to the god Bacchus.
Serge Oboukhoff © BnF-CNRS-Maison Archéologie & Ethnologie, René-Ginouvès