Statuette of a Seated Woman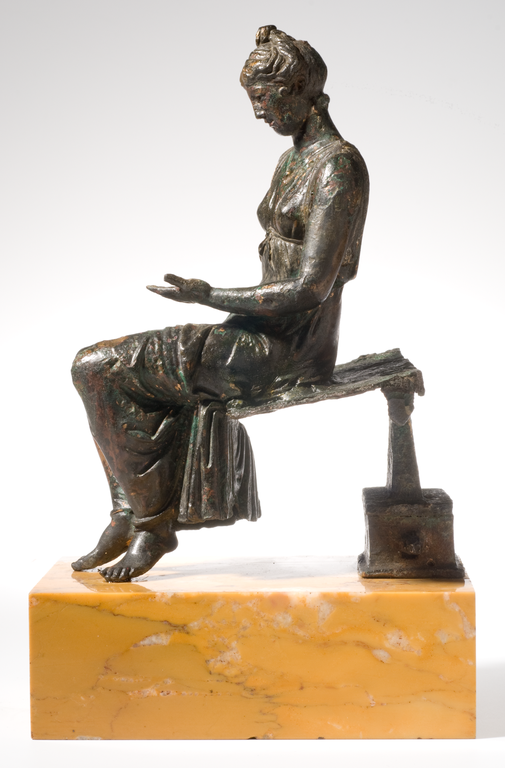 Statuette of a Seated Woman, Possibly Sappho
Description:
Medium:

Bronze
Dimensions:

H. 22 cm (greatest extent); Object (base); H. 4 cm; W. 8.5 cm; D. 13.2 cm
Context:

Rome, Italy
Date:

Roman, 200 BCE–200 CE
Inventory Number:

Bronze.1046
Lender:

Bibliothèque nationale de France, Paris
Serge Oboukhoff © BnF-CNRS-Maison Archéologie & Ethnologie, René-Ginouvès
Her hair parted and tied with a headband, this young woman wears a chiton (dress) fastened with a brooch and a belt. She seems to have once supported an object in her left arm, perhaps a scroll. Several female authors are known from antiquity, but few portraits have been identified. The seventh-century-BCE poet Sappho was the most famous, and this finely crafted statuette may be a fanciful representation of her.