Statuette of a Seated Man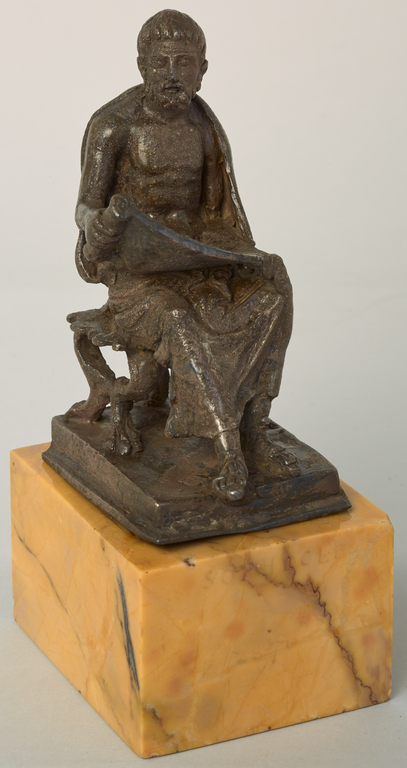 Statuette of a Seated Man, Possibly Sophocles
Description:
Medium:

Silver
Dimensions:

H. 18 cm; D. 12.5 cm Object (base) H. 5 cm; W. 7.3 cm; D. 8.8 cm
Context:

Bordeaux, France
Date:

Roman, 100 BCE–200 CE
Inventory Number:

inv. 56.350
Lender:

Bibliothèque nationale de France, Paris
© BnF
The identification of this small figure fashioned from precious metal is not entirely certain. It may represent Sophocles based on the similarity of the facial features to portraits inscribed with his name.