Cup with Masks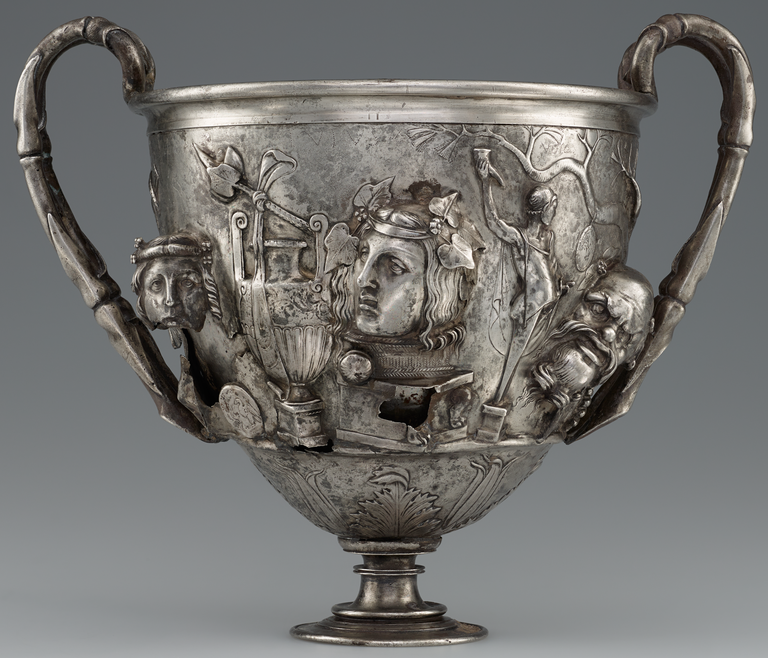 A Cup with Masks
Description:
Medium:

Silver
Dimensions:

H. 16 cm; W. 19.3 cm; Diam. 14.6 cm
Context:

Berthouville, France
Date:

Roman, 1–100 CE
Inventory Number:

inv. 56.8
Lender:

Bibliothèque nationale de France, Paris
Tahnee Cracchiola © Getty-BnF
The Latin inscription incised at the top of the decorative field on the outside of the cup reads:
MERCVRIO AVGVSTO Q DOMITIVS TVTVS EX VOTO
Translation: To Augustan Mercury, Quintus Domitius Tutus (gave this) in fulfillment of a vow.