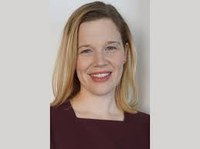 Exhibition Lecture: The Cabinet des médailles
Luxury and Power from Ancient Rome to Modern France
Clare Fitzgerald
ISAW
The Département des Monnaies, médailles, et antiques (Department of Coins, Medals, and Antiquities) at the Bibliothèque nationale de France had its foundation in the Cabinet du roi (King's Cabinet) begun by Charles V (r. 1364–80.). The Cabinet comprised collections of art objects and curiosities belonging to the sovereign, but was expanded significantly and given its first permanent home by Louis XIV (r. 1643–1715), a great lover of ancient gems. Today, the Cabinet is still home to some of the most spectacular ancient luxury objects in the world, including the Berthouville Treasure. In this talk, we will follow the history of the Cabinet through the objects in the collection and see how their ancient function and meaning gained new dimension over time, reflecting the history of France itself.
The lecture, presented at La Maison Française, is held in conjunction with the exhibition Devotion and Decadence: The Berthouville Treasure and Roman Luxury from the Bibliothèque nationale de France, on view at NYU's Institute for the Study of the Ancient World (ISAW), 15 East 84th St., from October 17 to January 6.
Co-sponsored by the Institute for the Study of the Ancient World and La Maison Française. NO RSVP REQUIRED
Clare Fitzgerald is the Associate Director for Exhibitions and Gallery Curator at ISAW.