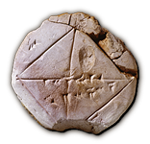 November 12, 2010 — January 23, 2011
This exhibition was the first to explore the world of Old Babylonian mathematics through cuneiform tablets covering the full spectrum of mathematical activity, from arithmetical tables to sophisticated work on number theory and algebra. Click here to learn more.
Image by West Semitic Research. All rights reserved.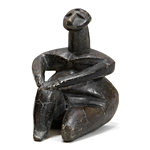 November 11, 2009 — April 25, 2010
In 4500 BC, before the invention of writing and before the first cities of Mesopotamia and Egypt were established, Old Europe was among the most sophisticated and technologically advanced regions in the world. This exhibition presented extraordinary finds from the three countries with the richest Old European archaeological heritage—Bulgaria, the Republic of Moldova, and Romania. Click here to learn more.
Image by Marius Amarie. All rights reserved.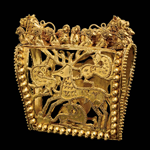 March 12 - June 1, 2008
Spectacular finds from two sanctuaries and four tombs illustrate that ancient Colchis was at the crossroads for many different peoples from the early fifth to the first centuries B.C. Click here to learn more.
Image by the Otar Lordkipanidze Center for Archaeological Research, Georgian National Museum. All rights reserved.