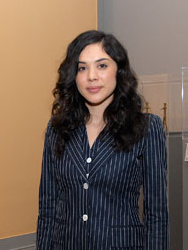 Jennifer Chi
Associate Director for Exhibitions and Public Programs
Jennifer Y. Chi was appointed Associate Director for Exhibitions and Public Programs at the Institute for the Study of the Ancient World in 2007. She was the curator of the ISAW presentation of the exhibition Wine, Worship, and Sacrifice: The Golden Graves of Ancient Vani (2008), co-curator of ISAW's The Lost World of Old Europe: The Danube Valley 5000–3500 BC (2009), and co-editor of the accompanying catalogues for both. A specialist in Roman imperial sculpture, Dr. Chi was a fellow of The Metropolitan Museum of Art in 1999–2000. She also organized nationally touring exhibitions in her previous position as curator of the White-Levy Collection. A current area of special interest is ancient costume and its social and political implications as represented in art. She has recently completed chapters on Greek, Roman, and Etruscan costume for the Encyclopedia of World Costume (2008), co-authored with Larissa Bonfante. Dr. Chi is currently organizing future exhibitions for ISAW, presenting ancient material from Egypt, the Republic of Kazakhstan, and Armenia.
Born in Cooperstown, New York, Jennifer Chi holds a Master of Studies from the University of Oxford and a Ph.D. from the Institute of Fine Arts, New York University.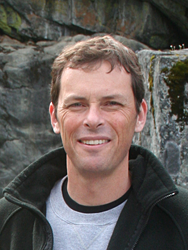 Geoff Emberling
Guest Curator
Visiting Scholar, Kelsey Museum of Archaeology
University of Michigan
Geoff Emberling is an archaeologist and museum curator. He was most recently Museum Director and Chief Curator at the Oriental Institute of the University of Chicago, where he supervised the completion of a renovation and reinstallation of the permanent galleries including the Ancient Nubia gallery. He also initiated a program of special exhibits and supervised the installation of 10 exhibits on subjects ranging from European cartography of the Middle East to the looting of archaeological sites in Iraq, and he curated the exhibit "Pioneers to the Past: American Archaeologists in the Middle East 1919-1920." He was previously Assistant Curator in the Department of Ancient Near Eastern Art at the Metropolitan Museum of Art, where he contributed to the current permanent galleries.
As an archaeologist, Dr. Emberling has directed excavations in Syria and Sudan. His work at Tell Brak in northeastern Syria demonstrated that the site grew to be a city at the same time (about 3500 BC) as the better-known cities of southern Mesopotamia as well as discovering a massive temple of about 2500 BC. His excavations and surveys in the 4th Cataract salvage project in northern Sudan focused on sites of the later Kerma period (2000-1500 BC) and recovered evidence of ancient gold working and contact with nomadic groups. His broader research interests include ancient urbanism and ethnic identity.
Geoff Emberling grew up in the San Francisco Bay Area and received an AB in Anthropology at Harvard College, and MA and PhD degrees in Anthropology and Near Eastern Studies at the University of Michigan.