Register for ISAW Events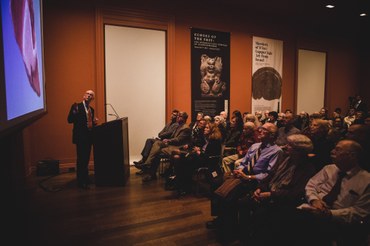 To register for an ISAW event, please click on the corresponding link below and enter your contact information in the form. You will receive a confirmation email shortly after your registration is submitted.
 
Thursday, November 16 - Exhibition Lecture: Photography and the Early Excavations at
Knossos: A Closer Look in the Sir Arthur Evans Archive
Senta German, Montclair State University
Thursday, November 30 - Exhibition Lecture: The Prehistory of Crete
Malcolm H. Wiener, Aegean Prehistorian
6:00pm 
Please note: this lecture is is now fully subscribed; we are no longer accepting RSVPs or names for our wait-list.
Thursday, December 14 - ARCE Lecture: Tricks of the Trade: Scribal Creativity in Ancient Egypt
Emily Cole, ISAW Visiting Assistant Professor
6:00pm